Reflecting on the Community Support We Received After Diagnosis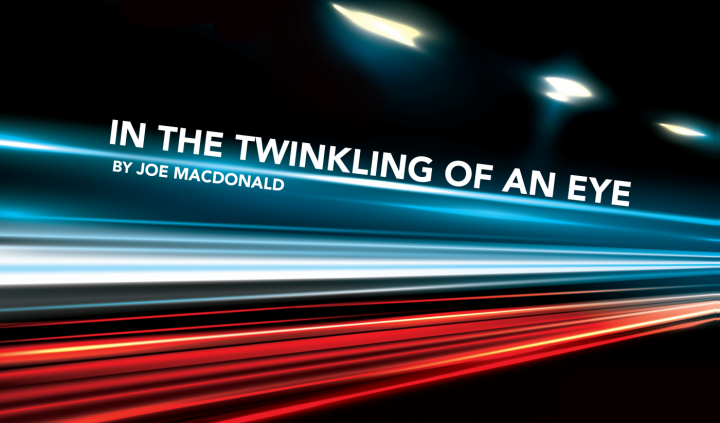 We all have a story about a time when our lives changed.
Some memories elicit the best of times, while others recall deep pain. For me, the day my eldest son, "MacDonald the Older," was diagnosed with severe hemophilia proved surreal. I had no idea what a bleeding disorder was and immediately asked, "Is he going to live?" I felt a sense of relief when the doctor said he would live a long life.
One evening, I snuck into MacDonald the Older's bedroom and peered into his crib. Suddenly, a wave of helplessness came over me. "I don't know how to help my son," I admitted. The only thing I could do was put my hand on his back and hope that some of my energy would enter his body to protect him.
I stood by his crib, taking in the peace of the moment. The streetlights bathed the room in a warm, tranquil glow, highlighting the beauty of my love for my son and my anxiety about the unknown. I knew we had the power to face any storm. Nothing could defeat us because we had each other. That knowledge was all we needed.
When I feel overwhelmed and unsure, I remember that sacred moment with my son. I remember the strength I found in the middle of the night by my boy's crib. Life throws us curveballs, but we always find a way to catch them. Together, we are mighty.
Our first visit to the Gulf States Hemophilia and Thrombophilia Center felt like a big disappointment. We celebrated the birth of our son for six months. Then we faced the reality that something was not right. Our son's medical condition caught us completely off guard.
Our visit to the clinic confirmed his official diagnosis. My wife and I moved like zombies, as though the life we created had fallen apart. We wondered, "Where do we go from here?" We didn't want to spend a single moment in sadness regarding our son. He was and still is a blessing to us.
Together, my wife and I searched the internet for anything we could find about hemophilia. Some websites scared us, while others encouraged us. Particularly helpful were the National Hemophilia Foundation and the Hemophilia Federation of America. Each source empowered us to address the needs of our family, particularly our son.
The people who came into our lives because of hemophilia helped us. They gave us the courage to face the journey with hope and support. Years have passed, but I always smile when I see these extraordinary people at a hemophilia event. I think of the many ways they cared for us and helped us manage the early years.
After more than 23 years in the bleeding disorders community, I am grateful that I am part of an incredible force that I carry wherever I go. If we want to claim power, we must turn to one another for strength. We are mighty when we join hands and celebrate our victories over adversity.
Let us be ambassadors for hope by reaching out to newly diagnosed families. I hope that no more families will face a diagnosis alone. We can welcome others into our lives, confident they can teach us endless lessons.
***
Note: Hemophilia News Today is strictly a news and information website about the disease. It does not provide medical advice, diagnosis, or treatment. This content is not intended to be a substitute for professional medical advice, diagnosis, or treatment. Always seek the advice of your physician or another qualified health provider with any questions you may have regarding a medical condition. Never disregard professional medical advice or delay in seeking it because of something you have read on this website. The opinions expressed in this column are not those of Hemophilia News Today or its parent company, BioNews Services, and are intended to spark discussion about issues pertaining to hemophilia.