We All Need More Disney Moments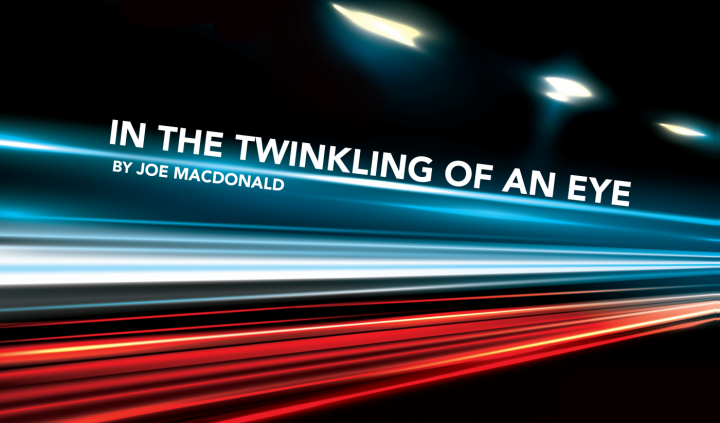 When "MacDonald the Younger" was 5, a social worker from the hemophilia treatment center gave his name to the Make-A-Wish Foundation. They granted my son's wish to go to Disney World. I couldn't believe that a 5-year-old child would want to go to a theme park filled with great rides and entertainment galore. (This is my feeble attempt at humor.)
The big day came, and our family boarded a plane bound for Orlando, Florida. My wife, two sons, and I were ready for an adventure. We stayed at an incredible place called Give Kids The World Village, which focuses on children with critical illnesses. Our home away from home for the next week was a nice condo in a beautiful resort where, for a brief time, kids could focus on play and not on a disease or disorder.
My wife and I struggled with a feeling of guilt for accepting a trip from Make-A-Wish. Even though we infused and dealt with hemophilia-related issues daily, we felt unworthy compared to other people. Our routine was not what another person would call normal, but it was what we knew. Despite our reluctance to accept this very gracious gift, however, we decided to relax and enjoy our time together.
Both of my sons were ready for action. We all played hard and enjoyed every moment, cherishing our madcap adventures. I've never heard so much laughter in my life.
The trip gave us a chance to breathe and reconnect. I looked into MacDonald the Younger's eyes, and for a tiny bit of time, needles and port-a-caths took a back seat to fun. He was the king of the world, and the rest of us were along for the ride.
We had no idea that within a year, my boy would begin his frequent stays in the hospital, in so much pain that morphine could not provide relief. The boy who went to Disney World would lose his ability to walk for a long time because so much blood flowed into his knee that he could not extend his leg beyond 90 degrees. We had no clue that our family would be tested in ways we could never imagine. Through it all, however, we found moments when we could spend time together and give thanks for another day.
We all need "Disney moments." When the storms of chronic illness ravage our homes, we need to reflect on the good times we've shared and hope for the sunshine to return once more. While many of us can't just pick up and head to "Mouse Town," there are things we can do right where we live. Maybe we can be goofy (no pun intended) right in our backyard.
The Make-A-Wish trip reminded us to laugh together and enjoy one another's company, but we don't need big, magical theme parks to create beautiful memories. We have one another, and that has been enough.
To the people of Make-A-Wish: Words can never express our gratitude to those who unselfishly donate time, money, and other resources so that children may enjoy their heart's desires. Thanks for reminding us to dream, even in the roughest of circumstances. We hold on to our Disney moments, hoping we will experience many more in the future.
***
Note: Hemophilia News Today is strictly a news and information website about the disease. It does not provide medical advice, diagnosis, or treatment. This content is not intended to be a substitute for professional medical advice, diagnosis, or treatment. Always seek the advice of your physician or another qualified health provider with any questions you may have regarding a medical condition. Never disregard professional medical advice or delay in seeking it because of something you have read on this website. The opinions expressed in this column are not those of Hemophilia News Today or its parent company, BioNews Services, and are intended to spark discussion about issues pertaining to hemophilia.