Dreams of a Better Future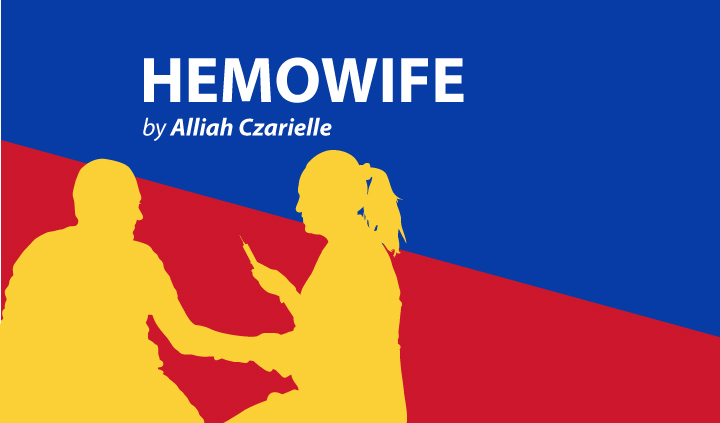 My husband, Jared, and I are at a point in our lives where our careers have taken on greater significance. It seems like just yesterday when we were college students eager to graduate and experience life, curious about the mysteries that the future might hold. We were figuring out our lives, tasting independence for the first time.
Now that we are in our mid- to late 20s, our priorities have changed significantly. We've started a family, and providing for ourselves and our baby girl has become our main goal.
We've faced several challenges lately. As a wife and mother, I am experiencing firsthand the difficulties of having insufficient autonomy in our home. We live with other people because of our current financial situation. But, as the saying goes, "There can only be one queen in a castle." But what if there are one, two, even three queen bees? For me, the result is, more often than not, havoc.
Adjusting to other people outside our nuclear family — while also considering our business, our child's well-being and development, and our marriage — has been extremely difficult, and even psychologically crippling. When my depression flares up because of these factors, I find it difficult to focus on earning, throwing us into a vicious cycle. Our income slows, anxiety about being unable to "make it" to a better state of life arises, and the cycle repeats itself.
The presence of chronic illness adds to my anxieties, especially when I witness my husband being admonished for small actions that seem unsafe or unhealthy for his condition. While I appreciate that these reminders come from a good place, as his wife, I find too much of this to be stressful. I would appreciate some space and distance to figure things out on our own. After all, we know our situation best.
Jared and I have long-term plans — one of our hopes is to leave the country. But for this to happen, we need to have "acceptable" careers. Right now, we're just a couple of broke entrepreneurs running a home-based business on skeleton funds, earning just enough to get by.
If we ever decide to emigrate, we will have to consider several factors. For instance, we must all travel together. I cannot leave my baby, or my husband and baby, here in the Philippines while I work elsewhere. Though, theoretically, that might be easier as I could increase our income quickly, giving us more choice over our destination. 
I still dream of following my passions. My husband may have health conditions that require extra care, but I know that he doesn't want his hemophilia and epilepsy to hold me back. He tells me that he feels guilty about people deferring their lives and happiness for his sake.
Ultimately, I pray that we can find a balance among reaching our life goals, following our dreams, and staying safe. As a young child, I was taught to dream. I dream of a better life together with my husband and baby — one where we are at peace.
***
Note: Hemophilia News Today is strictly a news and information website about the disease. It does not provide medical advice, diagnosis, or treatment. This content is not intended to be a substitute for professional medical advice, diagnosis, or treatment. Always seek the advice of your physician or another qualified health provider with any questions you may have regarding a medical condition. Never disregard professional medical advice or delay in seeking it because of something you have read on this website. The opinions expressed in this column are not those of Hemophilia News Today or its parent company, BioNews Services, and are intended to spark discussion about issues pertaining to hemophilia.