We Aren't in Kansas Anymore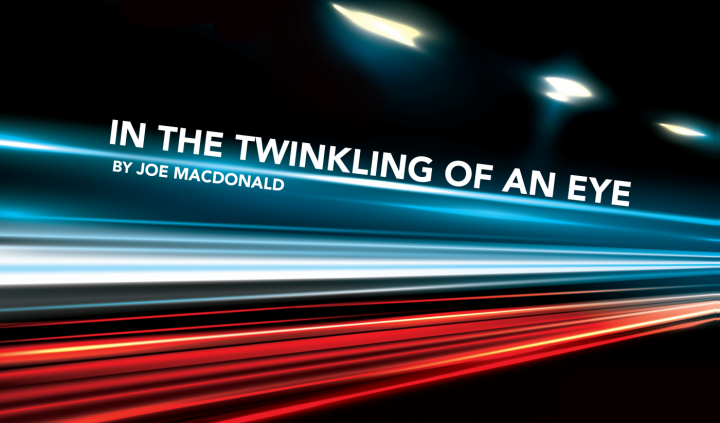 My wife is scheduled for surgery this week in Albuquerque, New Mexico. She will be in the hospital for one or two nights. We live about 3½ hours from the hospital, so we will be gone for about three days. We are optimistic that her recovery will go well and that she will be as good as new.
But this hospital stay is different. Prior trips have required us to take our son "MacDonald the Younger" out of class to travel with us. No one else was trained to access his port-a-cath or infuse in a vein, and the risk of infection was too high. He faced days of makeup work at school, time away from friends, and changes to his routine. But there was no other choice.
This time, my son stayed home with a sitter. With the port-a-cath a thing of the past, and Hemlibra (emicizumab) only requiring a subcutaneous injection once every other week, life is more manageable. MacDonald the Younger preps and injects his medication by himself. Matter of fact, we forgot to ask him to inject the Hemlibra before we left the house. We called him, and he took care of it. I notified the sitter and told her: "Don't worry. My son knows what to do."
After the phone call, I was in awe. Only a year or two ago, this scenario would have seemed impossible. Now my boy can stick to his routine without worrying about falling behind. He is taking on greater responsibilities around the house, which adds to his psychosocial development.
Our family is proof that change can happen. One treatment does not mean forever. No one knows what medical advances are around the corner. We put one foot in front of the other, giving thanks for the day while hoping for a brighter future.
My son is 13 and several years shy of us trusting him to be alone while we are gone. He is old enough to run the house with a little assistance from a helper. He can cook, clean, fold clothes, and take care of the dogs. To him, injecting medication is an old habit.
As he matures, we give him more responsibilities. He calls the pharmacy to order his medications, schedules yearly checkups at the hemophilia treatment center, and asks nurses questions about self-care. We are teaching MacDonald the Younger to make his own decisions and handle his medical care. Our goal is to empower him with the tools he needs to become a confident young man.
My son is only in eighth grade, but the education must begin now. We introduce leadership gradually, so that he will not feel overwhelmed when he leaves for college. We prepare him for success in tiny increments, instead of all at once.
Let us give our loved ones wings to fly by equipping them to take control of their care. Loving our children enough to let them have as much control over their lives as possible provides the foundation for a generation that will do great things.
***
Note: Hemophilia News Today is strictly a news and information website about the disease. It does not provide medical advice, diagnosis, or treatment. This content is not intended to be a substitute for professional medical advice, diagnosis, or treatment. Always seek the advice of your physician or another qualified health provider with any questions you may have regarding a medical condition. Never disregard professional medical advice or delay in seeking it because of something you have read on this website. The opinions expressed in this column are not those of Hemophilia News Today or its parent company, BioNews Services, and are intended to spark discussion about issues pertaining to hemophilia.