Life-Changing News: Hope for Hemophilia A and Inhibitors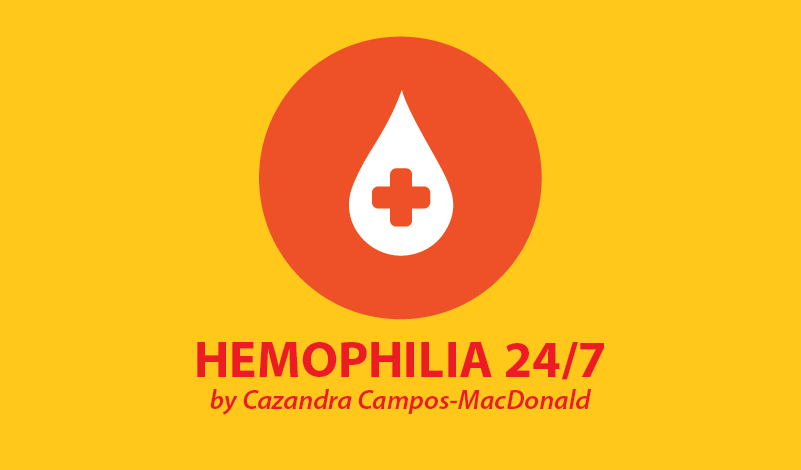 Last week, I was on Facebook and a post I had been dreaming about appeared on my timeline. The U.S. Food and Drug Administration has approved a new therapy, Hemlibra (emicizumab-kxwh), for patients with hemophilia A and inhibitors. It's the first new medicine for inhibitors in almost 20 years.
As I was reading the press release, goosebumps appeared on my arms. My heart began to race as I read it is the "only medicine that can be self-administered once weekly by injection under the skin (subcutaneously)." I've known this therapy has been in trials and it has changed the lives of many whom I know already, but is it really true?
My mighty warrior Caeleb is on his seventh port, and his immune tolerance schedule calls for daily infusions. That is a minimum of 365 sticks per year, and now we have a drug that promises one stick a week? I think about those with inhibitors who are not using ports and are finding veins peripherally. That is not easy! Now they will be able to stick subcutaneously? No stress of finding a vein? No port needed?
People who live with hemophilia forget that what they do on a regular basis (infuse) is not the normal standard in the world. We use tourniquets and sterile technique without a second thought because we must. It's just what we do.
For a therapy to come on the market that takes away such a stressful part of what we must do is life-changing. Not that subcutaneous sticks are fun, but when you must take time to find a vein, and sometimes it takes more than once or twice, you have some stress and anxiety. Once you have mixed your factor and are looking for a vein, you have about a two-hour window to use the factor, so if you are not having good luck with a vein, the infusion becomes extremely stressful. When you have a port, the same thing can happen. You set up your sterile field, mix the factor and begin the process of infusing, and there are times that you cannot hit the port. It happens, and then the stress comes all at once.
Even though we infuse without much thought, the act of infusing does not always go as planned. The real world doesn't realize that people with hemophilia must find a vein. It's not like a diabetic taking their insulin. You get thrown into the world of bleeding disorders, and suddenly you are learning to do things that nurses normally do. Before long, you become an expert and know where your good veins live. But if we take the stress away of having to find a vein and can give a shot under the skin, our lives will change. Instead of daily infusions, we infuse on one day. One day!
This therapy will change lives. We must remember that longer-acting products are not necessarily the best fit for everyone, and it is imperative that you read the product information, talk to your pharmaceutical representatives for information and, most importantly, talk to your healthcare provider to discuss your options.
I am looking forward to hearing stories from those who have been involved in the clinical trials to see the difference it has made in their lives.
This could be a turning point for the inhibitor community.
***
Note: Hemophilia News Today is strictly a news and information website about the disease. It does not provide medical advice, diagnosis or treatment. This content is not intended to be a substitute for professional medical advice, diagnosis, or treatment. Always seek the advice of your physician or another qualified health provider with any questions you may have regarding a medical condition. Never disregard professional medical advice or delay in seeking it because of something you have read on this website. The opinions expressed in this column are not those of Hemophilia News Today or its parent company, BioNews Services, and are intended to spark discussion about issues pertaining to hemophilia.