The World Is Changing for Hemophilia Care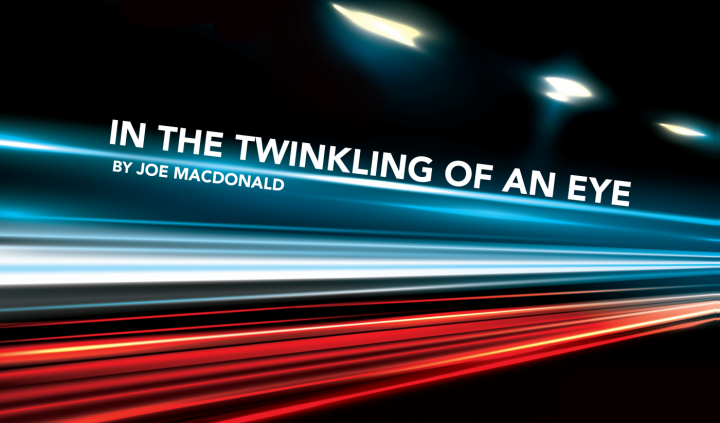 The other day, I picked up "MacDonald the Younger" from hemophilia camp. I enjoyed the trip through the mountains. The air felt fresh as I grew anxious to see my son. I wanted to hear all about his camp experience. What friends did he see? Did he try the zip line this year?
Making my last turn up the dirt road leading to the camp, I quickly thought back to the early years, when hemophilia roared like the sound of 10 locomotives. Attending camp was out of the question, as the chances of suffering an internal bleed were too severe. Hospitals replaced the spaces of bunk beds and time with friends. At the moment, the opportunity to attend camp seemed an impossibility. How could he enjoy camp if he could not walk?
Gone are the days when the first 45 minutes of each day included sitting still (which is hard for an 8-year-old) as the medicine fueled him for another day. Our home ran like a well-oiled machine as my wife and I took turns providing treatments. Unfortunately, the need for medicine did not take weekends off. Each day began in the same manner: Brush teeth, choose breakfast, sit and infuse the medication, and there were no breaks, not even on Christmas Day.
Time continued to pass, and with each month, "MacDonald the Younger" gained strength and mobility. Treatment changed, and the medicine he needed helped offer my son a chance to try things that he so badly wanted to experience, including camp. He continued infusing medication to help him clot every day, but the length of time to complete the infusion process dramatically decreased due to a new medical product. We enjoyed more time in the morning to get ready for our day. The next step focused on teaching him to self-infuse.
Treatment changed again. The time of daily injections ceased to exist in the MacDonald home. Along with the daily regimen of care, long 1-inch needles no longer held a place in our home. He injected medicine subcutaneously into his thigh once every two weeks. Treatment for hemophilia, at least the bleeding disorder we knew, ceased to exist. In its place is a very easily managed way of care with no need for intrusive needles or port-a-caths to maintain a high quality of life. We no longer infuse; we inject the medicine. Long, large needles gave way to short needles, much like a diabetic uses just below the skin — no more vein shopping.
In the twinkling of an eye, our lives changed. Our language no longer included little references to hemophilia. The power "MacDonald the Younger" exhibits continues to amaze his teachers and friends, sometimes causing us to stop and give gratitude for the men and women who bravely research new and innovative ways to make our lives better. Because of the work of highly trained medical personnel, the quality of lives for those with bleeding disorders is dramatically different than five years ago.
Changes continue at a rapid pace. Who knows what will happen very soon? Yes, the world is changing, and the journey — at times very rough — continues to knock us on our knees.
With all the thoughts of the past taking hold of my mind, I drove up to the camp entrance. There stood my incredible boy with a smile on his face and friends all around him. He got in the car, and I immediately asked him about his experience. He talked about the fun times he shared with dear friends, risks that only stinky boys take, and how he won an art contest. Hemophilia no longer monopolized the conversation. We know it is still there, but our new freedom allows us to focus on the significant issues of life: the inner-search for meaning in this world.
***
Note: Hemophilia News Today is strictly a news and information website about the disease. It does not provide medical advice, diagnosis, or treatment. This content is not intended to be a substitute for professional medical advice, diagnosis, or treatment. Always seek the advice of your physician or another qualified health provider with any questions you may have regarding a medical condition. Never disregard professional medical advice or delay in seeking it because of something you have read on this website. The opinions expressed in this column are not those of Hemophilia News Today or its parent company, BioNews Services, and are intended to spark discussion about issues pertaining to hemophilia.