Self-care Isn't Selfish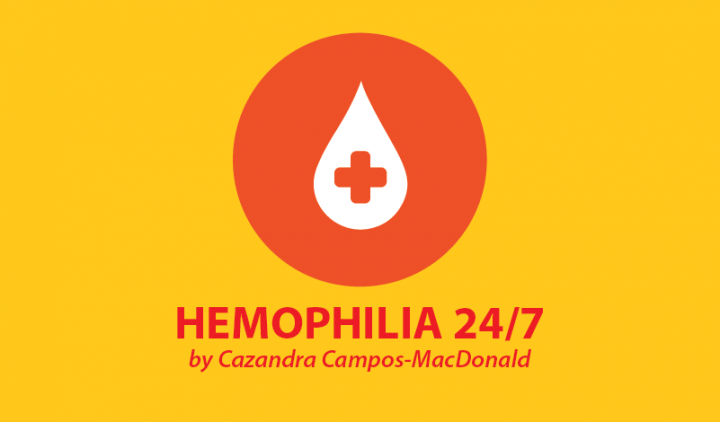 When you become a parent, your world instantly changes. Your life focus becomes the child that you have brought into the world. When your child has a chronic condition, the game changes dramatically. Not only are you concerned about the regular milestones that your child may or may not achieve, but you are also thrown into a world that revolves around lab work, needles, clinic appointments, and a crash course in medicine. It's not what you signed up for, but it is now a reality.
As you go along learning what you need to know to care for your child, many things slip away. Your once pristine house is now not always as clean as you would like, the laundry piles up faster than you can wash a load, and your eating habits start to revolve around whatever may be easiest to grab in a free moment.
Before you know it, regular exercise that was once part of your daily routine is now a luxury, and sitting for a time of meditation, prayer, or reading is gone. The needs of your child are the No. 1 priority in your life, and you do everything possible to be the best parent possible. But at what cost?
For over 22 years, my life has revolved around my sons and their well-being as they live with hemophilia. In the past, I let the struggles and pressures of raising a family take over to the point that my health began to suffer. Diabetes, depression, anxiety, and high cholesterol are only a few of the chronic conditions I've lived with. As hard as I tried to find time to get a healthy body and mind, I could never do enough to make a difference.
Over the past several months I made a life-changing decision. It was a decision I could afford to make because my sons are doing beautifully regarding their hemophilia. Several years ago, it would have been more difficult.
I put myself first.
Many moms out there would never dream of saying that out loud, but yes, I put myself first. I took charge of my health, worked under a physician's close care, and have lost almost 60 pounds. I have reversed my diabetes and am on less medication than I have been for years. It's not about how I made it happen as much as it's about putting myself first to make it happen.
Maybe you don't have health issues and your spiritual life has suffered. Perhaps you no longer see friends because you feel you need to be at home with your children all the time. And maybe you have let go of some of the things you enjoy that feed your soul. Truth is, if we don't make time for ourselves, we will not be good for anyone else. It sounds easy, but I know how difficult it can be.
When your child is suffering and in and out of the hospital, you live in crisis mode and do what you can to survive. I get it. But when you can take a moment to offer gratitude, to listen to your heartbeat, or just to drink a cup of coffee in silence, you will begin to take back some of what you lost while being the mighty Mama or Papa Bear protecting your cubs.
It's not too late to take time for yourself. You are not selfish! You are empowering yourself to be the best you can be for your family, and yes, for yourself.
***
Note: Hemophilia News Today is strictly a news and information website about the disease. It does not provide medical advice, diagnosis, or treatment. This content is not intended to be a substitute for professional medical advice, diagnosis, or treatment. Always seek the advice of your physician or another qualified health provider with any questions you may have regarding a medical condition. Never disregard professional medical advice or delay in seeking it because of something you have read on this website. The opinions expressed in this column are not those of Hemophilia News Today or its parent company, BioNews Services, and are intended to spark discussion about issues pertaining to hemophilia.