Moving Is Complicated: Here Are a Few Tips to Help You Plan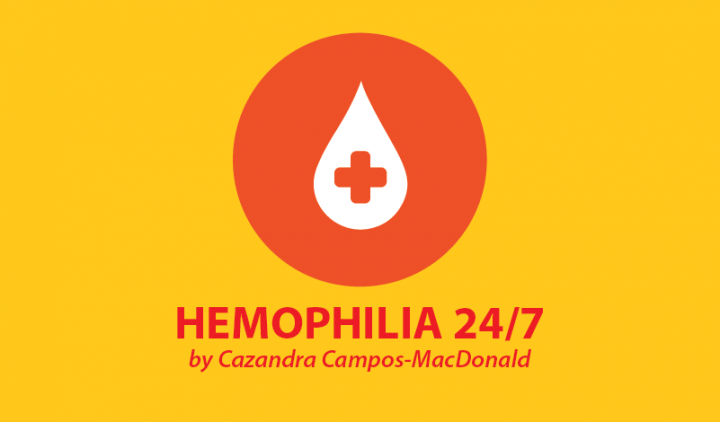 When my sons were born and diagnosed with hemophilia, we lived in Houston and had access to the Gulf States Hemophilia and Thrombophilia Center. I had access to treatment and never considered that I'd be kept from it. When my youngest, Caeleb, was only 7 months old, my husband changed careers and we moved to southern New Mexico. The closest treatment center was the Ted R. Montoya Hemophilia Treatment Center, three and a half hours away in Albuquerque. We had everything under control and took it one step at a time.
Julian did not have severe issues, so with factor and regular infusions at home, he was in good shape. But my mighty warrior Caeleb began to have issues after he was diagnosed with his inhibitor at 11 months of age. We moved to a smaller town only two hours from Albuquerque. This was when he began to have more complicated issues. After three years in that small town, my husband told his supervisors that he needed to be closer to Albuquerque. They thought that all hospitals have hematologists, so why wouldn't a West Texas town be OK? So, we had to do some educating.
There are only about 141 federally funded hemophilia treatment centers (HTC) in the country. Many people with hemophilia aren't seen at one of these centers, but when you have a child with a severe inhibitor, an HTC following their progress is crucial. Once we were able to educate those involved in deciding my husband's next position, they gave him a job in the Albuquerque area. It was perfect timing because the next three years of our lives were centered around the University of New Mexico Children's Hospital.
Flash forward, and six years later, we are about to move again, to a remote area. We will be 8 miles from a regional hospital and one and a half hours from two major Texas cities. Neither have an HTC. So, our Albuquerque HTC will be three and a half hours away, and I am a little concerned.
Sometimes you can move and be near the healthcare you need. But when you do not have that luxury, and an HTC is not close to you, what do you do?
Call your HTC immediately. Ask them to help you find a hematologist in the closest city who will work with your current HTC to help in a time of crisis.
Schedule your appointments. If you will be driving several hours to your HTC for annual visits, make the most of your time and arrange other appointments during your time in the area.
Have a list of numbers ready. When you are in a new situation, have the numbers of your local emergency room, physician, and treaters who are working with your HTC. Know who to call first by talking at length with your HTC.
Secure factor and supply shipments. Make sure your home infusion and specialty pharmacy can ship to your new location overnight. Know which airport is closest in case you need a shipment to arrive by air. Talk to your home infusion and specialty pharmacy to develop a backup plan for shipments and inventory to have on hand.
Have new travel letters on hand. These documents are important to have on hand to help medical personnel understand your medical situation.
Obtain copies of your child's 504 or IEP plans from their school. This will help you transition to the new school with as much information as possible.
Moving is stressful for the entire family. When you have a chronic illness in the mix, you must ensure that you have thought through all possible scenarios. It takes extra time, but you will be glad you prepared.
***
Note: Hemophilia News Today is strictly a news and information website about the disease. It does not provide medical advice, diagnosis, or treatment. This content is not intended to be a substitute for professional medical advice, diagnosis, or treatment. Always seek the advice of your physician or another qualified health provider with any questions you may have regarding a medical condition. Never disregard professional medical advice or delay in seeking it because of something you have read on this website. The opinions expressed in this column are not those of Hemophilia News Today or its parent company, BioNews Services, and are intended to spark discussion about issues pertaining to hemophilia.