This Is What I Ask of You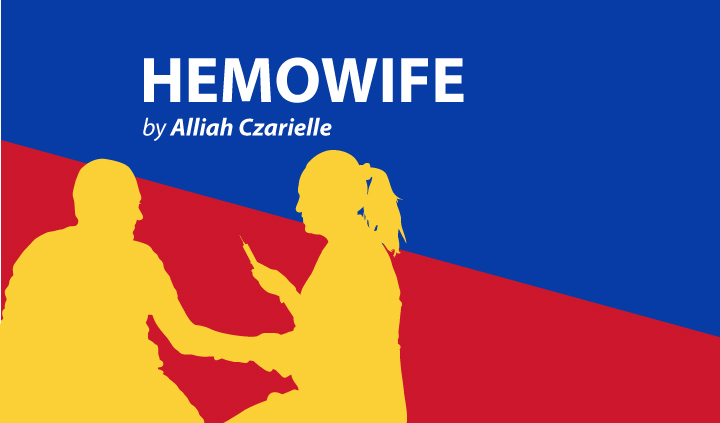 Dear Chronically Ill Partner,
I know life isn't always easy for you.
You have grown up believing life dealt you a terrible deck of cards. You're no stranger to the feeling of suffering.
At one point or another, you've even questioned the motives of the universe in allowing you to exist.
I know, because you've told me. Honestly, I don't know what to say about that. I'm not even sure how to feel, knowing that I happen to have the kind of life you desire (a "normal" one, without bleeds or seizures, or the fear of getting them at any random moment). Still, you opened up to me and let me into your life.
For that, I am grateful.
I am glad you opened up to me. Because of that, we became friends and unlikely allies. I realized that, in many ways, we are more similar than different. At times, it may seem as though we are living in different worlds. Nevertheless, we share the same humanity.
I see that whenever we talk about our favorite foods and television shows. It's the same when we talk about politics and society.
I see it when you and I sit beside each other, looking into the eyes of our child. She is a product of two worlds. Inevitably, she will come to exist in both.
I admit that there will be times when I am unable to fully understand your situation. At times like these, would you just let me stay by your side and hold your hand?
I just want to let you know that you never have to go through life's hardships alone.
I only have a few things to ask of you:
When things get difficult for me, too, would you allow me to share my struggles with you?
Would you let me vent my frustrations and listen openly? (Please don't misunderstand me; I don't blame you for how I'm feeling. It's just the situation, and that's something I would like us to face together.)
Would you understand that, sometimes, I need to care for myself so I can be a better carer for you?
And would you take care of me, too?
Would you share responsibilities with me fairly and to the best of your ability?
I ask these things because I need you and I trust in what you are able to do.
Finally, dearest partner, thank you.
Thank you for always trying your best — for our family and for us.
Sincerely,
The "Normal" One
***
Note: Hemophilia News Today is strictly a news and information website about the disease. It does not provide medical advice, diagnosis, or treatment. This content is not intended to be a substitute for professional medical advice, diagnosis, or treatment. Always seek the advice of your physician or another qualified health provider with any questions you may have regarding a medical condition. Never disregard professional medical advice or delay in seeking it because of something you have read on this website. The opinions expressed in this column are not those of Hemophilia News Today or its parent company, BioNews Services, and are intended to spark discussion about issues pertaining to hemophilia.