Reaching Out and Inspiring Joy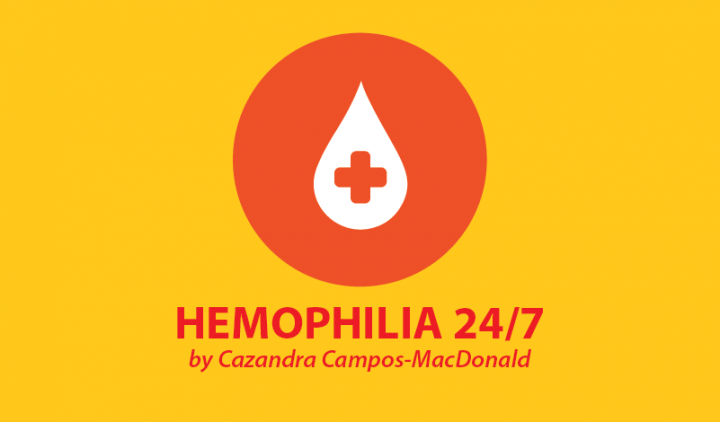 I vividly remember attending my first bleeding disorder conference in 2008. It was overwhelming. The exhibits had products and services that my son would need, and the workshops and topics were new and very unfamiliar. The attendants seemed like they were at a family reunion! How did they know each other so well?
Flash-forward to 2018 and I understand all too well. I am one of those people who seems to hug a neck at every turn. People from across the country who I have developed relationships with over the years through meetings and social media are reminders of the different stages of hemophilia for each of my boys.
My Texas friends are the ones who always help me recenter. They are the ones who helped me learn about hemophilia. We worked at the chapter to develop programs and to raise money to help those in need, and their friendships are truly lifetime relationships that only get better with time. I still stand in amazement that some of us have been together for over 20 years as we have learned about hemophilia and continue to fight valiantly for our children.
I have realized that I am one of the "old timers" who has been around the block more than a few times and lived to tell the story. I see the newly diagnosed parents come into the community and think back to those days of holding my copy of "Raising a Child with Hemophilia" close to me as my trusted source, my security blanket.
I want to run to the new moms who are devastated at the diagnosis and hold them tight. Something is wrong with their child. I can hear them thinking, "What did I do wrong?" I want to tell them that they are not alone. There are hundreds of us across the country who understand the pain they are going through, and we can empathize with them in a way that even their family may not understand.
Unfortunately, we don't have too many opportunities to see each other in person, so I am grateful for social media. It is a lifeline for the chronically ill. We can reach out to each other 24 hours a day, seven days a week, and when we are in need, there always seems to be someone listening.
This time of year is filled with joy as our world focuses on the merriment of the holiday season, but it's not always merry for everyone. There is someone who has yet to receive the diagnosis of their child. The holiday season will forever be the time of year that they heard the words, "Your son has hemophilia." It will change their world. Take a moment and remember those early days of the diagnosis. Reflect on how much has changed and improved. Then, take a few moments to reach out to a member in the community who is in need. They may need to hear your voice and be encouraged.
The smallest of gestures can inspire joy.
***
Note: Hemophilia News Today is strictly a news and information website about the disease. It does not provide medical advice, diagnosis, or treatment. This content is not intended to be a substitute for professional medical advice, diagnosis, or treatment. Always seek the advice of your physician or another qualified health provider with any questions you may have regarding a medical condition. Never disregard professional medical advice or delay in seeking it because of something you have read on this website. The opinions expressed in this column are not those of Hemophilia News Today or its parent company, BioNews Services, and are intended to spark discussion about issues pertaining to hemophilia.