Bleeding Disorder Community: Your Stories Matter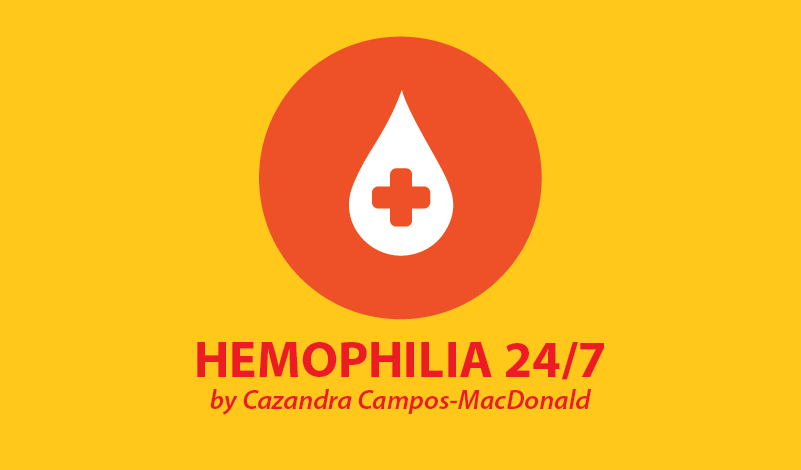 Two likes. No comments. Just. Two. Likes.
A friend, who has a son with hemophilia, told me about her daughter's new diagnosis unrelated to bleeding disorders. She was scared and unsure of what to expect for her daughter, and as an experienced "hemo mom," she immediately found a group on Facebook and posted a question hoping to hear a few positive words. She was expecting to hear some good words of advice and calm her heart. As she waited for someone to chime in with wisdom and encouragement, she received only two "likes." She was speechless.
She was expecting what any of us in the bleeding disorder community would expect: Lots of supportive comments, suggestions, and recommendations with email addresses and phone numbers to lend an ear. To not see any support for her daughter's illness was shocking.
The bleeding disorder community is a tight-knit, vocal group whose contributors are not exactly shy on social media. When you are experiencing a tough time and you go to your Facebook group or post on Twitter, within a matter of minutes you will get a word of encouragement. If you are unsure of a protocol in treatment and want input, if you are struggling with learning to infuse your child, or if a bleed seems to never stop, the community will be more than happy to give your spirits a boost. They can be your biggest cheerleaders.
When I was in the hospital for weeks at a time with my son, I was overwhelmed with sadness and loneliness. Every night I would usher in the wee hours of the next day, unable to sleep. I would turn to Facebook and always find a friend in the bleeding disorder community happy to chat and lend an ear. They saved me.
Not only does our community have very informative and powerful national organizations for bleeding disorders, but also we have local chapters across the country that provide community close to home. Many of these chapters provide annual meetings, support groups, fundraisers, and summer camps. They offer opportunities for our community to come together and bond as a family. You start to make friends, your children meet other kids with the same disorder, and suddenly, everyone knows they are not in this bleeding disorder battle alone.
Our stories are powerful; no two are alike. You don't have to be a professional speaker who goes to conferences and speaks to hundreds, to share the story of living with a bleeding disorder. It's when we have the opportunity to speak to each other over coffee, and sitting at a table during a workshop, a retreat, or meeting up in the exhibit hall, that some of the best storytelling happens.
Listening is powerful. When we listen to people share their stories, we are providing them an empathetic ear. Getting the words out often helps release some of the pain, and it may be the first time someone has shared with someone else who understands. It's a huge responsibility to listen.
Our community provides a safe place to share. Get involved! You don't have to be the head of a committee with your local chapter, simply attend events. It's all about education, support, and community. You never know — your story might be exactly what someone needs to hear.
***
Note: Hemophilia News Today is strictly a news and information website about the disease. It does not provide medical advice, diagnosis, or treatment. This content is not intended to be a substitute for professional medical advice, diagnosis, or treatment. Always seek the advice of your physician or other qualified health provider with any questions you may have regarding a medical condition. Never disregard professional medical advice or delay in seeking it because of something you have read on this website. The opinions expressed in this column are not those of Hemophilia News Today, or its parent company, BioNews Services, and are intended to spark discussion about issues pertaining to spinal muscular atrophy.