Hemophilia Does Not Define My Sons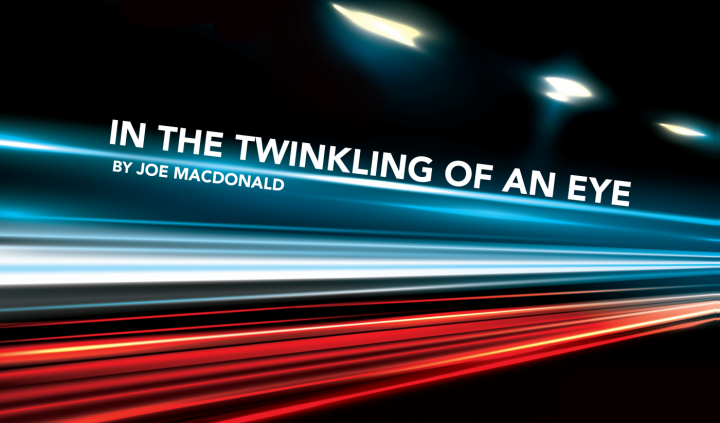 I do not like to tell people that my sons are hemophiliacs. It is not that I am blind to the reality that they have a bleeding disorder, but my boys are so much more than a diagnosis. Why address them as if they carry a title or wear a scarlet "H" across their chests? The word "hemophiliac" is limiting enough without a label to attach to our loved ones.
In addition to hemophilia, my son "MacDonald the Older" possesses many gifts. He is passionate about making music and hopes to sing on Broadway one day. His voice is a beautiful tenor instrument that can fly high into the stratosphere. I know I am a little partial, but I taught voice for many years and I believe he has a gift.
He refutes the idea that he is a hemophiliac. If you call him anything, he is a singer. The art of making music connects to his very core. To be saddled with a defining title such as a hemophiliac takes his choice away. His diagnosis is a part of the equation, but it is not the whole thing.
"MacDonald the Younger" loves to draw, and he plays the trumpet and piano. His sketchbook is always near. Left to his own devices, my son would draw all day long. While he struggles with issues regarding hemophilia, he would not call himself a hemophiliac. He is so much more than a diagnosis.
My sons gift me with life lessons every day. They taught me never to limit how I see someone just because I know that they struggle with a chronic illness. I do not know the whole story. Who am I to define a person's identity? Their expressions of self should form their reality.
When we place a label on people and brand them with an identity, we take away the most personal of choices. I am not "Joe the diabetic" — I am so much more than my disease state. We all must have some agency in our own story. Failure to be considerate of the person with the diagnosis may leave damaging effects on our loved ones.
Most, if not all of us, know what it is like to be judged and put in a box. It is not a pleasant experience and leaves us feeling empty and unsettled. We want to break through and shout, "You've got it wrong! I am much more than you describe." Our narratives carry rich, incredible stories that work together to create an entire person.
I do not minimize the role that hemophilia plays in my family's life. We always know to attend educational programming, observe yearly checkups at our hemophilia treatment center, and stay active in the community. I learn from others how to find a balance between hemophilia and other parts of day-to-day living.
I refuse to narrow my sons' definitions of themselves. It is up to them to write their own stories and title their own chapters. I get to be a witness to the lives of both MacDonald men and celebrate their joys as well as their struggles. Hemophilia will continue to be a large part of the narrative, but it will not define my mighty men.
***
Note: Hemophilia News Today is strictly a news and information website about the disease. It does not provide medical advice, diagnosis, or treatment. This content is not intended to be a substitute for professional medical advice, diagnosis, or treatment. Always seek the advice of your physician or another qualified health provider with any questions you may have regarding a medical condition. Never disregard professional medical advice or delay in seeking it because of something you have read on this website. The opinions expressed in this column are not those of Hemophilia News Today or its parent company, BioNews Services, and are intended to spark discussion about issues pertaining to hemophilia.