Back to School: Hemo-mom Ready to Educate, Advocate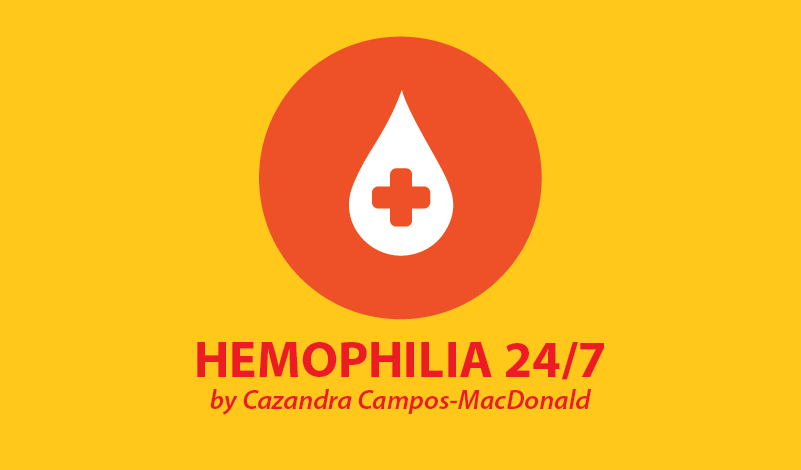 My youngest son, Caeleb, begins middle school this year. He is super-excited about starting the sixth grade, but I am not nearly as enthusiastic. He's already thinking about new friends, changing classes, and joining the Pokémon club. I am worried about bullies in the hallways, his lack of organization, and physical education class.
He's the kind of kid who has never met a stranger or found something he didn't want to try. Even though he has two target joints that make his knee and ankle ache in the winter, my 11-year-old warrior doesn't seem to let even his limp get in his way.
For the past two years, daily infusing has been part of Caeleb's routine, and with no bleeds to report, life is fantastic! When infusions become part of the fabric of your life and you don't have to stop for an extra infusion to treat a bleed, be admitted to the hospital, or have physical pain, life is as "normal" as it gets. You easily can fall into a season of complacency. Things are going well — your son is not in pain, and life is not being constantly interrupted by bleeds.
But with a new school year around the corner, the usual hemo-mom worries start to flood your mind.
"Did I give enough information to the school nurse?"
"Will his PE teacher be understanding and be as inclusive as possible?"
"Will his teachers realize his needs?"
Going into a new school year can be stressful. You need to educate teachers about your child's bleeding disorder, hoping that they understand the importance of what you live with every day. When your child is having a bleed, people can see how hemophilia affects a person. But when your child is doing well with no physical signs of problems, caregivers often may forget the severity of the bleeding disorder.
That's when "Mama Bear" steps in to educate. Every school year I meet with the school nurse. If you are fortunate enough to have the same nurse for several years in a row, you already may have a well-established relationship with a good foundation. It's when the personnel changes year-to-year that you must start over and build new relationships. It can be a tiring process when you constantly start with new people each year, but it is a necessity.
If you are not sure how to educate your child's school, contact your local hemophilia treatment center. Often they will go to your child's school and provide in-service training for the staff. If you will be providing the education, visit the Hemophilia Federation of America, which has developed a Back-to-School Toolkit. It is a fantastic resource that allows you to personalize the presentation as needed.
Will you be able to answer every question and give every piece of information to the school personnel in your first meeting? Probably not. Don't forget that the beginning of school is an overwhelming time for not only students, but also for the teachers and staff. Give them the basics and encourage them to call you if they have a question.
For some teachers, this will be the first time they have ever had a student with a bleeding disorder.
You are the best teacher they can have.
***
Note: Hemophilia News Today is strictly a news and information website about the disease. It does not provide medical advice, diagnosis, or treatment. This content is not intended to be a substitute for professional medical advice, diagnosis, or treatment. Always seek the advice of your physician or other qualified health provider with any questions you may have regarding a medical condition. Never disregard professional medical advice or delay in seeking it because of something you have read on this website. The opinions expressed in this column are not those of Hemophilia News Today, or its parent company, BioNews Services, and are intended to spark discussion about issues pertaining to spinal muscular atrophy.