PE and 504s: A New Year is Beginning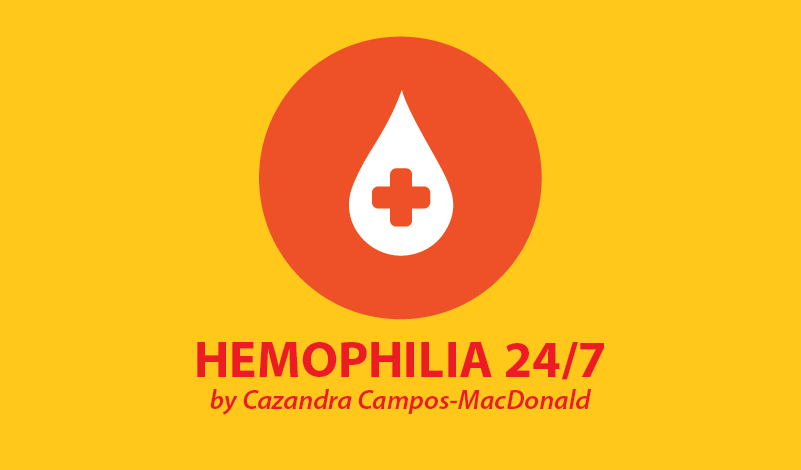 When my oldest son, Julian, started elementary school in 2001, I was encouraged to proceed with a 504 plan for his protection. Section 504 refers to the Rehabilitation Act of 1973 that guarantees the needs of students with disabilities are met in school. I was surprised when I read in the school district's special education information that hemophilia is considered a "disability." I went berserk! "Julian doesn't need special education just because he has hemophilia," I said.
I couldn't put my head around why hemophilia would be listed among the medical conditions that qualified for special education. Something deep down told me that Julian wouldn't need a 504. Fortunately, he didn't, but I learned why hemophilia is listed as a disability and falls under special education.
It's not that hemophilia causes issues for a child's ability to learn, but it often affects a child's ability to physically get what they need in the school setting. Most importantly, a 504 plan will protect a student when they have excessive absences due to a physical "disability." My youngest son, my mighty warrior Caeleb, has had a 504 plan in place since he began pre-kindergarten. He has experienced numerous days of missed school due to bleeds, hospitalizations, and hematology appointments. One year, Caeleb missed more than 50 days of school, and somehow, my husband and I were able to keep him on grade level with the help of tutoring.
That same year was spent in a wheelchair. The 504 plan was a lifesaver as we managed to keep him in school despite his mobility issues. Caeleb had someone help him from class to class, he had a special place to sit that enabled him to easily maneuver the classroom, and he was given extra time to complete make-up work. If he did not have a 504 plan in place, he would have had to repeat the second grade simply based on attendance.
The last two years have been bleed-free for Caeleb, despite his inhibitor. He has enjoyed time as a "regular" kid going to school, riding the bus, and being with his friends. But the year ahead worries me. This is my son who never passes up a challenge. If he could play football, he would. He is all about risk and adventure and wants to play team sports.
The problem is that he has a terrible knee and ankle and has had three broken wrists in the past two years. The thought of middle school physical education class terrifies me, so much that I even talked to our hematologist about having him excused from physical education (PE) class. The hematologist didn't think my reasoning was valid and wants me to communicate with the teachers. It's something I've been doing for years, but at this level, I am concerned about my son's limitations and possible injuries.
The meeting with the school nurse has been set, an updated 504 meeting will take place, and I will be sure to have the PE teachers on speed dial. The realization of a new school, new school nurse, and new world for my mighty warrior is overwhelming. He has depended on me for so much and seeing him spread his wings is bittersweet. He is definitely one tough little boy. My money is on him.
***
Note: Hemophilia News Today is strictly a news and information website about the disease. It does not provide medical advice, diagnosis, or treatment. This content is not intended to be a substitute for professional medical advice, diagnosis, or treatment. Always seek the advice of your physician or other qualified health provider with any questions you may have regarding a medical condition. Never disregard professional medical advice or delay in seeking it because of something you have read on this website. The opinions expressed in this column are not those of Hemophilia News Today, or its parent company, BioNews Services, and are intended to spark discussion about issues pertaining to spinal muscular atrophy.