With the Second Diagnosis Came Depression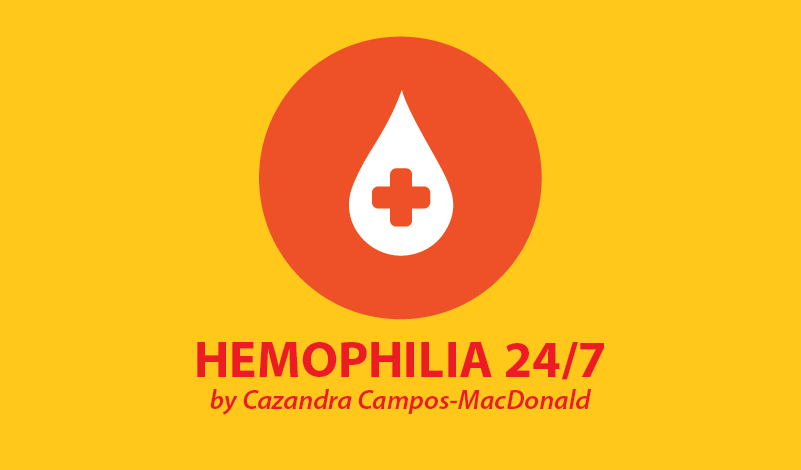 First in a two-part series.
I had never heard of hemophilia until the doctors came into my hospital room the day after my first son, Julian, was born. I soon learned that about two-thirds of those diagnosed with hemophilia are because of a spontaneous mutation. Simply put, a spontaneous mutation happens for no reason. It's like being the winner of the lottery, except this diagnosis can hardly compare to winning large sums of money. I had no reason to think that Julian was anything other than a spontaneous mutation.
After years of trying to have a second child, I was finally pregnant. Ten years after Julian's birth is when my second child was to be born. It was a rough pregnancy, but I was thrilled.
A close friend of mine asked me if I had been tested to see if my bundle of joy would be affected. I had no reason to believe that hemophilia was in my family, so I was not worried. It never crossed my mind. I thought people with more than one child with a bleeding disorder were an anomaly. I still remember my friend telling me, "Cazandra, the second diagnosis was so much harder than the first. Just be prepared." She had two sons with hemophilia and she spoke from experience. I even remember that moment, standing in her kitchen telling her, "I'm not worried at all. Julian was spontaneous." It never crossed my mind.
I was completely blindsided. When my mighty warrior Caeleb came into the world, I had been prepared for him to have respiratory issues because of his birth weight, but his little chest pumped and pumped, never giving up. He never needed to be intubated. He was a fighter from the start. But when I heard that his factor levels were tested because of his brother's diagnosis, and they were also less than 1 percent, I felt devastation envelop me like I had never encountered. How in the world could this be true?
The devastation was a deep, cold darkness. It took me to a very familiar place: the pit. It's where I could reside for days and weeks at a time. Yes, depression has gotten the best of me over the years, and I still fight it daily, but this time was different. I had heard of postpartum depression and, honestly, I thought it was a bunch of hooey. How in the world could you not connect with your newborn?
I remember staring at Caeleb as he was in the NICU, thinking, "Is he really my son?" Not feeling a connection to my beautiful son was painful. I had felt that love-at-first-sight, suffocating kind of love the moment Julian was laid on my chest! Where was that feeling now? And he also has hemophilia?! How in the world am I going to do this?
I would hear my doctors tell me, "Cazandra, you and Joe can do this. You know what to do."
Something in my soul told me it would not be the same.
I just never dreamed how different it would be.
Read part two of the series next week.
***
Note: Hemophilia News Today is strictly a news and information website about the disease. It does not provide medical advice, diagnosis, or treatment. This content is not intended to be a substitute for professional medical advice, diagnosis, or treatment. Always seek the advice of your physician or another qualified health provider with any questions you may have regarding a medical condition. Never disregard professional medical advice or delay in seeking it because of something you have read on this website. The opinions expressed in this column are not those of Hemophilia News Today or its parent company, BioNews Services, and are intended to spark discussion about issues pertaining to hemophilia.