Hope in the Toughest of Circumstances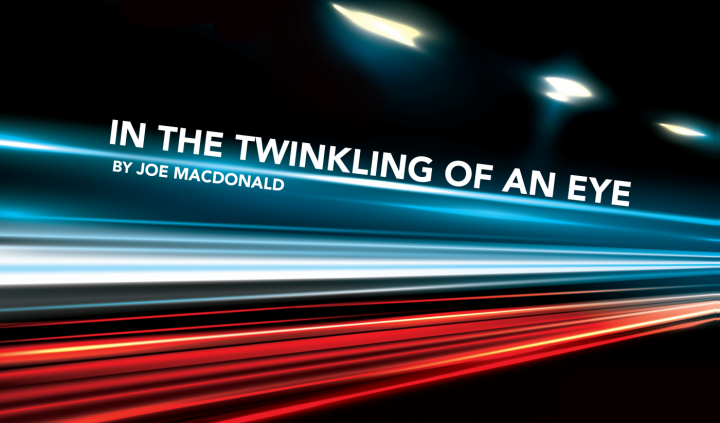 Yesterday, I went through the pictures on my iPhone. I started with the most recent, moving backward, my heart beating faster with each swipe.
By the time I had viewed two years' worth, anxiety had me in its grasp. I felt like I couldn't breathe, and I stopped looking because the scene was too intense. At first, I felt ridiculous. What would cause me to react in such a strange way?
The answer hit me like a ton of bricks: It was the picture of my son in a wheelchair.
The first picture I took with my first iPhone was of "MacDonald the Younger" in his wheelchair at a monster truck rally more than five years ago. A few hours earlier, he had checked out of the hospital. He was pale and his face reflected the struggles of day-to-day hospital life. He seemed to say, "I may be down, but this disorder will not get the best of me! I am here!"
He loved monster trucks, and I thought we needed some male bonding time. It so happened that the best monster trucks in the country were racing in Albuquerque that evening.
The most important part of the story is what the picture did not show. It did not express the sorrow that permeated the air as we tried to hang on to anything that might give us a sliver of joy. It did not reveal the fear of the photographer as he watched his son struggle with complications that in 2014 were only found in two known cases. It did not show my son's heart, which battled one obstacle after another.
The photo did not show our determination to rise above our circumstances. Hemophilia did not have permission to define us!
It is challenging to revisit our greatest struggles. We want to put the pain of the past behind us and move on. In my case, I had to look back before I could continue forward. The picture carries heartache, but the beauty is that we did not remain frozen in time.
We moved forward with a sense of hope, and I find myself grateful for the photo because it reminds me how far we have traveled. In the twinkling of an eye life changes, and the struggles of today will lead to joy tomorrow. We know there will be rough times ahead, but they cannot crush us. We are resilient and will not give up. Darkness will surrender to the light, and life will always find love. Even at a monster truck rally.
***
Note: Hemophilia News Today is strictly a news and information website about the disease. It does not provide medical advice, diagnosis, or treatment. This content is not intended to be a substitute for professional medical advice, diagnosis, or treatment. Always seek the advice of your physician or another qualified health provider with any questions you may have regarding a medical condition. Never disregard professional medical advice or delay in seeking it because of something you have read on this website. The opinions expressed in this column are not those of Hemophilia News Today or its parent company, BioNews Services, and are intended to spark discussion about issues pertaining to hemophilia.