My Husband and I Are Blessed in Our First Year of Marriage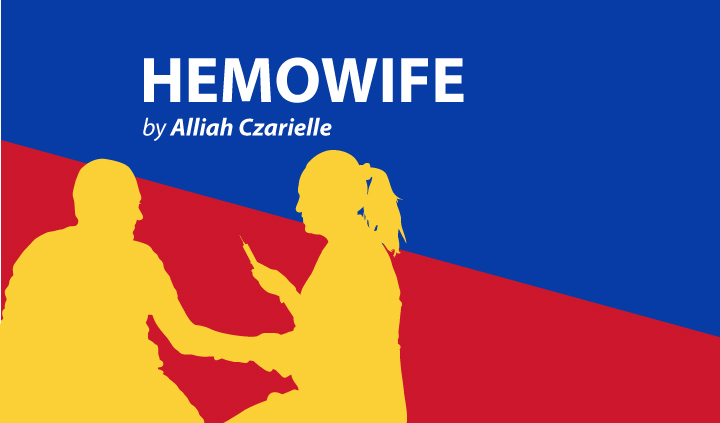 As I pen this column, my husband, Jared, and I are celebrating a full year of marriage. It's been a blissful one, with so many milestones reached and memorable moments experienced.
Our baby, Cittie, was born six months ago, and since then, life has been tremendously different — in an amazing way. Though we've had our share of low points and seemingly insurmountable challenges, it's hard not to express gratitude for the outpouring of blessings we've received.
Now that Cittie is growing older, her personality is slowly emerging. We've observed that she's a quiet baby, demure in her motions, and always observant. She's generally well-behaved, and hardly ever cries except when she's hungry or sleepy. She explores her surroundings with caution.
And boy, does she love to eat! At four months, she started reaching for food off our plates, and now she's an expert gobbler, capable of devouring almost anything, down to the most obscure cuisines. (Japanese miso soup for babies, anyone?) As a couple of foodies, Jared and I are silently rejoicing in the fact that she isn't picky.
Quite often, Jared and I can't help but exchange glances, shake our heads, and wonder, "Just what did we do to deserve a child like her?" If one were to look up the term "little angel" in the dictionary, her name might as well be printed in the definition.
No matter how hard we try, we can't seem to come up with an explanation for the mystery of our daughter. Perhaps that's how it's meant to be: an open-ended question that you can tirelessly ponder, though you'll never truly be able to pinpoint the answer.
Perhaps she's our little helper sent from the heavens above. We take care of her, and sometimes it can be physically tiring. But in many ways, she takes care of us. She helps us become better versions of ourselves.
Even our decision-making style has changed because we know that everything we decide will ultimately affect her. We've learned to think twice about our actions, and we've started asking ourselves, "What kind of example do we want to set for her?" And in doing so, without even knowing it, we've grown.
As a couple suffering from chronic and mental illnesses, we may face challenging situations that could make it difficult to think about another person's needs. In Jared's case, it's the discomfort stemming from bleeds or seizures. In my case, it's panic attacks and my obsessive-compulsive tendencies. These challenges are part of our everyday experiences, and they cause us both a significant degree of pain.
When we're so focused on the pain we feel, it can be tempting to put our own happiness first and completely forget about others. But we know that while prioritizing self-care is healthy, failing to consider other people is toxic. Besides, when you're a parent, you are obligated to take care of your child and ensure that his or her needs are met. Illness should not be used as an excuse. If you are too ill to fulfill your function, it is essential that you delegate the job to someone who is willing and capable.
We're both still learning. Occasionally, we slip. Thankfully, one key element of a marriage is forgiveness. We seek it from one another. We apologize to our baby if we inadvertently hurt her. We pray that we can continue to practice it as we grow in our marriage and in our role as parents to our Cittie. We humbly acknowledge that we are not perfect, yet we will always strive to be better. How else can we show gratitude for the gifts we've gotten?
***
Note: Hemophilia News Today is strictly a news and information website about the disease. It does not provide medical advice, diagnosis, or treatment. This content is not intended to be a substitute for professional medical advice, diagnosis, or treatment. Always seek the advice of your physician or another qualified health provider with any questions you may have regarding a medical condition. Never disregard professional medical advice or delay in seeking it because of something you have read on this website. The opinions expressed in this column are not those of Hemophilia News Today or its parent company, BioNews Services, and are intended to spark discussion about issues pertaining to hemophilia.