Cutting Remarks Can Harm Those with Invisible Illness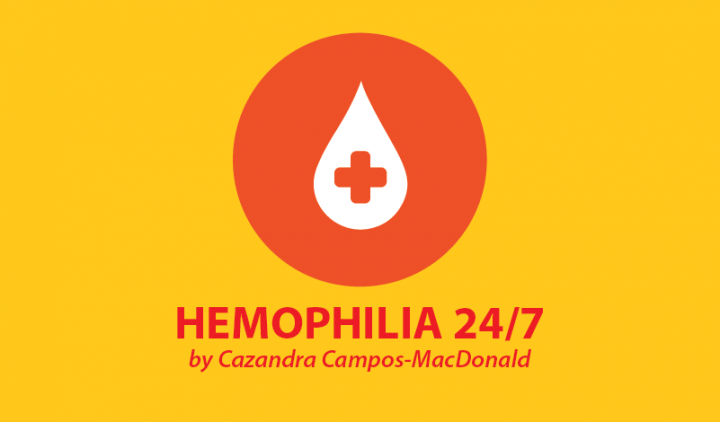 My mighty warrior, Caeleb, has been in great health for the past five years. Five years of the occasional ear infection, strep throat, or allergies, but no bleeds.
In the community where we've lived for the past 15 months, my son is seen as a regular eighth-grade boy. Many know he has hemophilia and understand that he has had quite the struggle. But to see him, you would never imagine the pain hemophilia has caused him — with one exception.
Because of the repeated bleeds in his right knee and right ankle, he has developed a limp. Not many people would notice it, but his classmates are perceptive.
Recently, Caeleb's knee was causing him a lot of pain and he wasn't sure how he would get around the next day. I sent him to school with one crutch to help alleviate pressure on his knee. But when people can't see the problem, they doubt that he hurts.
When you live with an invisible illness, the eyes of society are often judging your every move. Why does he need crutches? She looks fine, why does she need a handicapped placard? There's nothing wrong with him, he's overreacting. These comments are made by many, including myself. I regret the times I have passed judgment on those who look healthy. It has taken raising sons with hemophilia and inhibitors for me to understand that not every illness is visible.
Unfortunately, kids are not as perceptive about invisible illnesses. I picked Caeleb up from school the day he used his crutch and heard a boy make a snarky remark to him about his knee. I wanted to grab the boy by the nape of his neck as he passed us on his bicycle, but I restrained myself. When I asked Caeleb about it, he shook his head and said, "He's just a jerk." It bothered me more than Caeleb.
I put myself in Caeleb's shoes and imagined what it must be like to live as a 13-year old boy with the knee and ankle of a very old person. How do you reconcile that?
Instead of making a big deal about the boy at school, I talk to Caeleb about how some people don't have any manners and will always be rude. I tell him to let the ugly things people say roll off his back.
But as an adult, I see the world through a different lens than my son. I fill him with hope and encouragement so that when he encounters rough situations, he will handle them as they come.
Think twice before passing judgment on someone. You never know what kind of struggle they are enduring.
***
Note: Hemophilia News Today is strictly a news and information website about the disease. It does not provide medical advice, diagnosis, or treatment. This content is not intended to be a substitute for professional medical advice, diagnosis, or treatment. Always seek the advice of your physician or another qualified health provider with any questions you may have regarding a medical condition. Never disregard professional medical advice or delay in seeking it because of something you have read on this website. The opinions expressed in this column are not those of Hemophilia News Today or its parent company, BioNews Services, and are intended to spark discussion about issues pertaining to hemophilia.