A Letter to My Younger Self: Looking Back at My Son's Diagnosis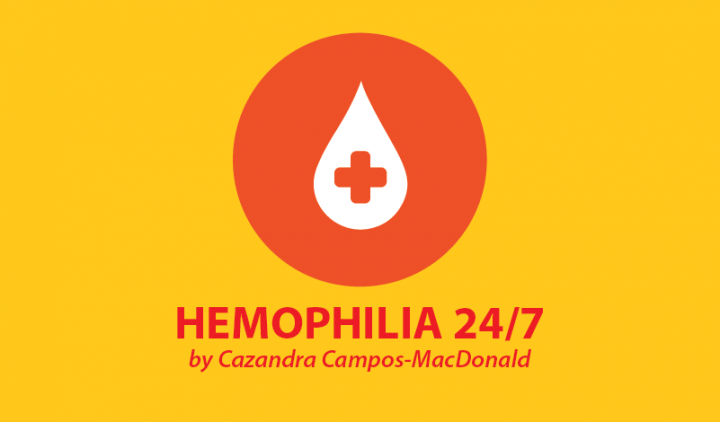 It's easy to look back and think about what one could have done differently. Handling a crisis with grace rather than anger, calling the doctor immediately instead of waiting, or keeping a diagnosis secret to avoid others' judgment. We all make mistakes and, hopefully, we learn from them.
Forgetting the bad times is not always the wisest thing to do. I recall how I managed my firstborn's hemophilia diagnosis over 20 years ago. How I behaved then was different than how I dealt with the diagnosis of my second child 10 years later.
I wish that I could have looked into the future to catch a glimpse of what would happen. But that is not how life works. As a 28-year-old mother, I let fear and doubt cripple me. I look back at that time and want to tell my younger self that everything will be OK.
I want to help the many parents in our community who are dealing with a new diagnosis. I'd like to reassure them that things will calm down, that they have everything they need to help their child. I don't want to forget those days following my son's diagnosis because the memory keeps me humble and grateful. So, what do I wish I had known back then?
Following is a letter to my younger self.
Dear Cazandra,
These moments with your baby will pass all too quickly. I know that you are terrified of this diagnosis, but you have what you need deep within you to guide, and most importantly, to love Julian as he learns to live with hemophilia. Don't allow fear to keep you confined to your house, cause you to doubt yourself, or lead you to believe that you are inadequate. Don't let it ruin you.
Fear can plant roots deep in your soul, and once they are there, they are harder to dig out. You are here for this amazing little creature because you have the strength to figure it out. You will handle each issue as it arises. How you deal with this diagnosis will lay the foundation for how Julian will manage his illness throughout his life.
Make these moments count. Memorize the giggles, bath times, and silly songs. Remember the way his crazy, black hair curls like yours and the weight of his body as he naps on your chest.
Enjoy this precious time, Cazandra, without fear.
Love,
Your 50-year-old self.
***
Note: Hemophilia News Today is strictly a news and information website about the disease. It does not provide medical advice, diagnosis, or treatment. This content is not intended to be a substitute for professional medical advice, diagnosis, or treatment. Always seek the advice of your physician or another qualified health provider with any questions you may have regarding a medical condition. Never disregard professional medical advice or delay in seeking it because of something you have read on this website. The opinions expressed in this column are not those of Hemophilia News Today or its parent company, BioNews Services, and are intended to spark discussion about issues pertaining to hemophilia.