Managing Chaos as a Family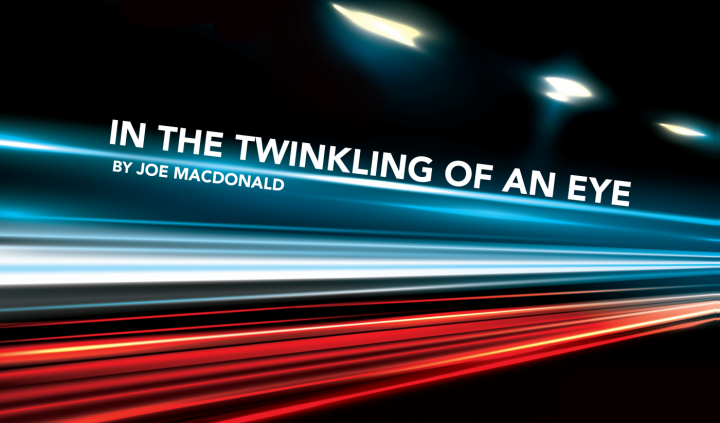 If there is one word in the English language that drives me batty, it's "chaos." It implies a lack of control and an inability to stand on firm ground. It isn't pleasant to be forced into a world that lacks any sense of stability. I must find a way to sort through everything I'm struggling with, crisis after crisis. I feel like it will never end. I feel like I cannot breathe, and the thought of rest is out of the question. I must face what comes my way as fast as I can without stopping to find resources outside of my understanding. Chaos is a tornado that barrels through my life without any consideration for my spirit. While we cannot predict most moments when life turns upside down, when the whirlwind hits, we lose our balance and get caught up in its insanity.
Hemophilia brings its chaos. We medicate our children, do the right things to help minimize the possibilities of spontaneous bleeds, but that does not prevent the disorder from rearing its ugly head and inflicting great pain. Our loved ones cannot help the cause of joint damage or out-of-control pain due to internal bleeding. Episodes happen, and once they do, the effects cause us to lose our footing. Sometimes a child's issues are so severe that the highest doses of morphine cannot stop the pain of a bleed into a ravaged joint. Sometimes the process of falling off the edge of certainty seems surreal.
My healing during the most difficult of times is to listen carefully to the needs of my sons. Although I worry about finding balance, the most important thing of all entails embracing the concerns of my stinky boys. Sometimes they need me to play a game on the iPad, or watch a show with them, or even have a simple conversation. My challenge is to listen to my boys' voices rather than the sounds of the chaos we face. My presence reminds them that the trials and tribulations we experience are not everlasting and that they are not alone in their struggles. We will get through this.
My family is resilient — we overcame many obstacles regarding hemophilia. My wife and I are a great team and faced chaos head-on. We empower one another to be a formidable foil to issues that uproot our sense of stability. When a bleed causes us to lose our sense of normalcy, we find ways to calm the storm that rages on within the deep recesses of our hearts. We respect one another's approach to managing times of uncertainty and give one another space to manage the shakiest of times on our terms.
Chaos is not a welcomed guest, but we know that when one manages a bleeding issue, there is always the possibility that events occur despite our best efforts. Our hope comes in the assurance that we have in each other. We are not alone on this journey, and we know others experience the same problems. For the MacDonald home, the family is the most exceptional reinforcement to weather the storms of life. We find hope in times of chaos because we know that someone will always hold a hand, share a heart, and love like no other. By turning to one another in difficult moments, we assure our connection as we manage the storms of life. If there is one word in the English language that gives me great joy, it is "family." So, let the chaos rage on, but I can promise you this: we will stand together and defeat our opponent.
***
Note: Hemophilia News Today is strictly a news and information website about the disease. It does not provide medical advice, diagnosis, or treatment. This content is not intended to be a substitute for professional medical advice, diagnosis, or treatment. Always seek the advice of your physician or another qualified health provider with any questions you may have regarding a medical condition. Never disregard professional medical advice or delay in seeking it because of something you have read on this website. The opinions expressed in this column are not those of Hemophilia News Today or its parent company, BioNews Services, and are intended to spark discussion about issues pertaining to hemophilia.