Learning Lessons from Being Bullied Over Mobility Aids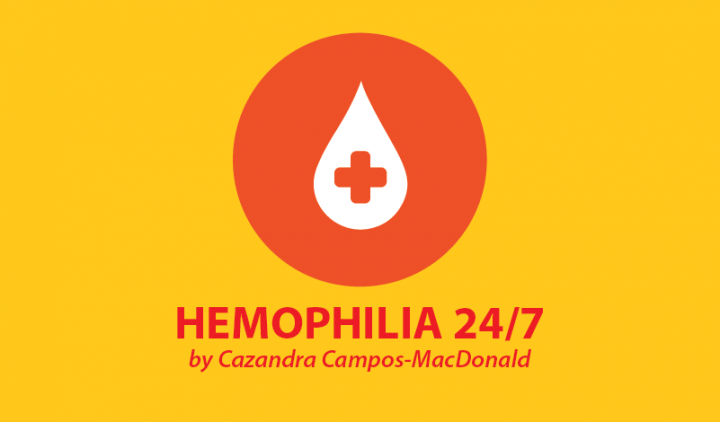 Sometimes being different is a good thing. You display your unique characteristics and qualities to the world through your clothing, hair, and makeup. Your actions reveal your views on social justice, and you voice your political views because your beliefs are a key part of who you are. Sometimes, others may celebrate your healthy self-esteem. Unfortunately, it is not always easy. In a world that thrives on comparison, being different from what society deems acceptable can leave you feeling "less than."
My sons live with severe hemophilia A. Most people with this disorder do not exhibit signs or symptoms that are obvious to the naked eye. People living with hemophilia can walk among crowds without hinting to others that they live with a rare, genetic bleeding disorder, most of the time. Hemophilia can manifest through bleeds in the joints, which can limit mobility and cause joint damage. These repeated bleeds sometimes require a person to rely on crutches, walkers, or wheelchairs for mobility. It is a disorder that is deemed "invisible," so when a person with hemophilia uses mobility aids, others often question the validity of their use.
My youngest son, Caeleb, deals with the lasting effects of joint damage. During his past two years of school, he relied on a walker and cane to help him ambulate. Joint damage gives Caeleb chronic pain. His classmates did not know him in his earlier years, so they are not aware of the bleeding disorder complications he endured. Caeleb has been taunted by a few classmates when he uses his cane or crutches.
"You're faking it," said one past bully, while another tried to knock Caeleb's cane from underneath him. They do not see a problem, so they assume he is faking.
I have seen people treat my son differently because of his hemophilia. Some treat him as if he is fragile. Others think his illness is fabricated, so they ignore his pain. As his mom, I want nothing more than to go in and fight his battles, but he does not let me. I know he needs to handle his own battles but watching him figure out how to deal with the world is not always easy.
Caeleb is starting high school in the fall. As we move to yet another town that does not know Caeleb's history with hemophilia, he will again go through the taunts and questioning eyes when he uses his cane. He will answer questions at his discretion and reveal only what he chooses. I will stand in the background encouraging my son, even though I want to swoop in and take care of everything. It is part of growing up, for both of us.
***
Note: Hemophilia News Today is strictly a news and information website about the disease. It does not provide medical advice, diagnosis, or treatment. This content is not intended to be a substitute for professional medical advice, diagnosis, or treatment. Always seek the advice of your physician or another qualified health provider with any questions you may have regarding a medical condition. Never disregard professional medical advice or delay in seeking it because of something you have read on this website. The opinions expressed in this column are not those of Hemophilia News Today or its parent company, BioNews Services, and are intended to spark discussion about issues pertaining to hemophilia.