Mother's Day Reflections from a New Mom and Spouse of a Person with Disability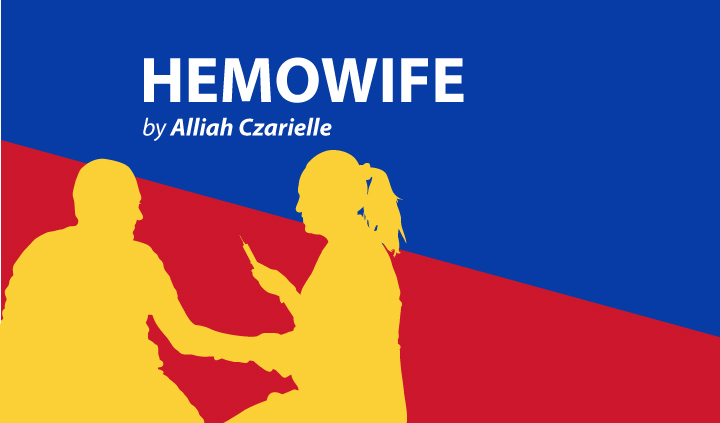 As I write this, Mother's Day is approaching, and tributes to mothers have begun filling the pages of local blogs and publications. They speak of the heroism of moms around the world. The sacrifices that moms make for their children. Everything they do to make their families' lives a tiny bit better.
I've seen pieces dedicated to mothers of people with disability (PWD) that discuss their trials and triumphs. They speak of the struggle of waking up anxious every day, fearing an incident that could threaten their precious child's life. Or the internal conflict they experience when they must let an adult child go but can't in good conscience let harm befall them.
Seldom talked about are the experiences of these PWDs' spouses, who may themselves be mothers.
I am one of them.
I married my husband, Jared, fully aware that our reality together would be different than that of most couples. Instead of going on trips and vacations, we would often stay home, afraid of spending money and, more importantly, risking a bleed. Meanwhile, I would see social media posts from friends that feature travel experiences they shared with their partners. As much as I didn't want to compare lives — I do live a happy domestic life, after all, with my husband and daughter — a part of me would sometimes cling to the "what if's" and the "why nots." What if we could do this, too? Why isn't there prophylactic treatment in this country yet?
Thankfully, we are able to enjoy some normalcy in our everyday life. Our regular routine often involves going to cinemas, having date nights at restaurants, and running a business together so that we have funds to cover our basic needs.
When I think about what I have, I feel grateful. I'm happy to have a husband who is kind and considerate. Jared is a hands-on dad to our daughter Cittie. Having been nurtured for so many years by people who care about him, he only wishes to pay it forward. As such, nurturing others has become ingrained in his nature.
I'm also thankful for Cittie. Over the past 17 weeks, she's helped us change in so many ways. Thanks to her, Jared and I are now more aware of the bad habits we need to change for our family's sake.
Motherhood gave me hope that we would be able to create a new normal for our own family. In this new normal, we'd have occasional "off days" due to injuries. Yet we would learn to ride it out, strengthened by hope and prayer, and still manage to smile.
Admittedly, I sometimes feel pressure. As a mother, I must provide the best environment for my child to grow up in. Disappointment hits whenever I feel like I have to work impossibly hard to move my family into a more ideal setting.
As a spouse, I want to be a pillar of strength to my husband. I want him to be able to see through my eyes that he is my equal. But there are times I need to care for him, too. He knows this and fears that he may be a burden to me. I reassure him that he isn't. After all, I care about him. Besides, it's a responsibility I need to take on so that our family unit can function properly.
I often wonder if other spouses of PWDs feel the same way. I don't know many women in the same position, and pray that one day I might meet others with whom I can form a circle of support.
On my first Mother's Day, I contemplate the meaning of motherhood once again. We often think of mothers as women who take care of children. Beyond that, a mother is a nurturer, carer, provider, and source of wisdom and strength. When you're a mother and have a spouse with a disability, you become all of these things. And you do your best to thrive, no matter how challenging it gets.
***
Note: Hemophilia News Today is strictly a news and information website about the disease. It does not provide medical advice, diagnosis, or treatment. This content is not intended to be a substitute for professional medical advice, diagnosis, or treatment. Always seek the advice of your physician or another qualified health provider with any questions you may have regarding a medical condition. Never disregard professional medical advice or delay in seeking it because of something you have read on this website. The opinions expressed in this column are not those of Hemophilia News Today or its parent company, BioNews Services, and are intended to spark discussion about issues pertaining to hemophilia.