My First Infusion Experience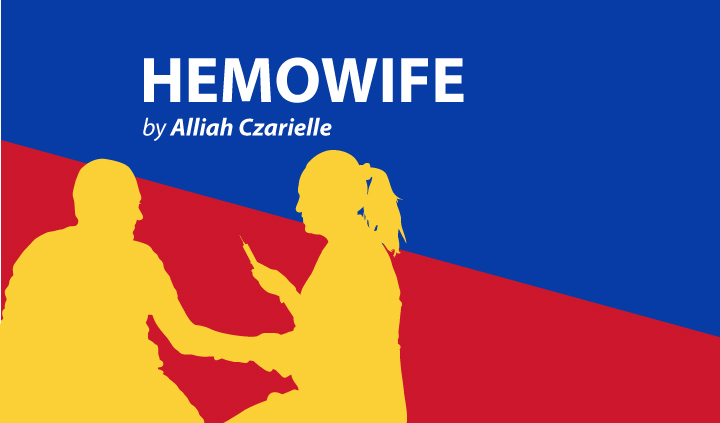 Last weekend, I had an experience I had long dreamed about. This experience had been on my list of "things to achieve" for several years since I met my husband, Jared, who lives with hemophilia.
Many women my age dream of treating themselves to a huge shopping spree, moving to a place of their own, or traveling far and wide. I dream of those things, too.s
In addition to all of that, I yearn to be the person who gives my husband what he needs to live an almost "normal" life: his factor IX infusion. (I used the word "almost" here because without prophylactic doses of factor — which currently is an impossibility in the Philippines, where we live — my husband will never be bleed-free for long periods of time.)
In our five years together as a couple, I only had one chance to hold the needle: during a self-infusion workshop at our hemophilia organization's youth camp. I got lucky on my first try.
So, when a sudden calf bleed presented itself as a chance for me to practice factor infusion, I was ecstatic. Not because of Jared's injury, but because of the huge window of opportunity that suddenly opened before the two of us. I had prayed hard for this, for our family's sake. I thought it was about time, considering that we are now parents. We now have a distinct family unit, and we want our daughter to see Mommy and Daddy as full parental figures who are both independent and autonomous.
On my first attempt, I received guidance from Jared's dad, who is a doctor. He showed me the procedure, including preparing the factor solution, using the tools, and finding a viable vein to puncture. The most challenging part was getting the needle into the vein and seeing a backflow of blood in the tubing as proof of success.
Thankfully, we managed to find a good vein that day — a relatively large one that bulged more than the other veins in Jared's hand. With one swift, yet calculated, motion, I got the needle in.
Despite the infusion, Jared's calf bleed did not resolve. In the nights that followed, our baby was cranky and woke up several times. One of us had to stand up, pick her up from the crib, give her food, and lull her back to sleep. This would happen at least twice each night.
Jared knew a second infusion was needed. Without a moment's hesitation, I offered to perform the procedure. This time, I did it by myself.
Mixed emotions filled me. A large part of me felt excited to be infusing my husband the way I had always dreamed. Another part felt nervous — I didn't want to think I'd mess up, but the anxious part of my brain could picture several ways that would happen (which of course, I would do my best to prevent).
I also worried about how Jared felt. I cringed internally at the thought of him being in pain because of something I did. I also had painful flashbacks of my own mom's chemotherapy experience and how her skin would sometimes turn purple from being stabbed so often with needles. I didn't want that happening to Jared, but part of me feared it could if something were to go wrong.
I did my best to silence these fears, knowing that they were of no use for the actual task. I wanted to be proactive, so I asked Jared to help me. I needed his cooperation. I needed to know he'd be OK with me learning, which may or may not involve making mistakes. Like the book "Be Bad First" by Erika Andersen says, in order to get good at something, you've got to embrace being bad at it first.
As it turned out, the pain posed no problem. I don't think I've ever met a person more resistant to adverse physical sensations. It did, however, become an emotionally loaded moment revolving around his experience living with hemophilia. There I was, the person he would spend the rest of his life with, doing something to him that his child self would have found unbearable. It brought back memories of multiple infusions, just like the multiple insertions I made before successfully accessing a deep vein, with the help of his doctor sister-in-law.
Still, we will keep on practicing. How else would we learn?
***
Note: Hemophilia News Today is strictly a news and information website about the disease. It does not provide medical advice, diagnosis, or treatment. This content is not intended to be a substitute for professional medical advice, diagnosis, or treatment. Always seek the advice of your physician or another qualified health provider with any questions you may have regarding a medical condition. Never disregard professional medical advice or delay in seeking it because of something you have read on this website. The opinions expressed in this column are not those of Hemophilia News Today or its parent company, BioNews Services, and are intended to spark discussion about issues pertaining to hemophilia.