It's a Chronic Illness, Not Your Sole Identity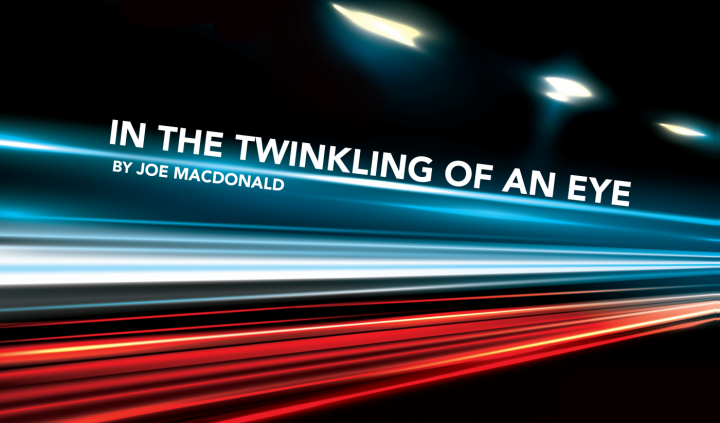 A name is not mere letters on paper or a screen, but a way to proclaim our existence. What we call ourselves lets the world know who we are. My name, Joe Keith, comes from my great-uncle (my grandfather's brother). I take a great deal of pride in carrying on his legacy, as I remember him when speaking my given name. "Joe Keith the Older" died when he was 11 years old. I have already lived much longer. Maybe, by fulfilling my dreams, I can give flight to his.
Many times, those who struggle with chronic illness become defined by their disease state and not their given names. I cringe when I hear someone describe my sons as "hemophiliacs." I feel like standing up in the town square and shouting at the top of my lungs, "My boys are not hemophiliacs. They have hemophilia." A chronic disorder defines no one.
I am not attempting to gloss over the significance of my boys' bleeding disorder. There are many times our focus rests on treatment and dealing with issues that arise because of significant joint damage due to internal bleeding. Life becomes chaotic, and the only thing on our minds is moving past one crisis to another.
Even with all the issues we face, however, my sons are not defined by hemophilia. They are not hemophiliacs; they live with hemophilia. They have developed many abilities and characteristics that make them complete people. Bleeding disorders are one aspect of their being.
In nurturing our children's self-esteem, we must put words out into the universe that empower our children to live fully into their true selves. In all honesty, each of us has more than one aspect to our identity. Many of us are known for possessing a particular skill, while others are known for their bold approach to life. These characteristics speak hope and prosperity into the lives of those we love.
Summing up a child's being as a disease state is destructive. They begin to think of themselves as less than, or not whole. Suddenly, the world no longer offers endless possibilities but serves as prison bars.
We should be careful about what we call our children because they listen. We must speak positively, breathing hope into every life. Modeling healthy approaches to identity helps our communities to look past the illness and into the heart of everyone on the journey. Let's allow our children to say their names with confidence, encouraged by the lessons that we teach.
In the twinkling of an eye, we can change how our loved ones perceive their place in the world by reshaping what they call themselves. I repeatedly tell both of my sons, "You are fearfully and wonderfully made." That being the case, the name I call them should reflect their unique gifts and graces. It is my job to teach them how to soar above the clouds without fear of being who they are, to strive toward and fully live to their highest potential.
***
Note: Hemophilia News Today is strictly a news and information website about the disease. It does not provide medical advice, diagnosis, or treatment. This content is not intended to be a substitute for professional medical advice, diagnosis, or treatment. Always seek the advice of your physician or another qualified health provider with any questions you may have regarding a medical condition. Never disregard professional medical advice or delay in seeking it because of something you have read on this website. The opinions expressed in this column are not those of Hemophilia News Today or its parent company, BioNews Services, and are intended to spark discussion about issues pertaining to hemophilia.