Starting the New Year With a Focus on Helping My Son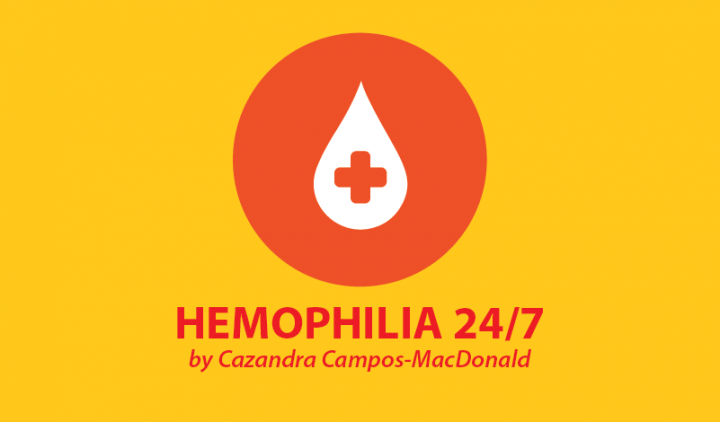 A new year is always filled with possibilities and hope. After living through 2020, most people are looking forward to what is yet to come. While I am not one to make resolutions, there is one thing I will be working on this year. It does not involve me, but rather my 14-year-old son, Caeleb, and he does not have a clue about it yet.
Ten months of quarantine life are behind us, and while it was fun in the beginning, this life of online schooling and being sequestered at home is not made for Caeleb.
Thankfully, his hemophilia is well under control, thanks to twice-monthly injections of Hemlibra (emicizumab-kxwh). I still marvel at the simplicity of this treatment. Caeleb also takes a prescription medication to help with his chronic pain, which is more difficult for him than the injections. While I am grateful that his physical health is under control, his mental health concerns me.
Caeleb will continue attending his freshman year of high school online for the foreseeable future. It is a new school for him, and he is considered the "new kid," which makes engaging with other students difficult. I hope he'll soon be able to attend school physically, even if it's with a hybrid plan of schooling during the pandemic.
The result of all of this is that recently, he has lacked motivation. Being unable to get out of the house has taken a toll on him. He could stay in his room all day if I'd let him. So, one thing he does now to address this is to attend classes at the kitchen table, where I also work. Yet the minute he finishes classes, he'll retreat to his room. I know that's what most teenagers do, but the weight of quarantine life is heavy.
I am trying to find ways to help my son be more active, but if I force him to spend a certain amount of time on the treadmill, for example, it will seem like a chore to him. That causes resentment of both the activity and me.
Caeleb is responsible for cleaning up after the dogs in the yard, and while it is not exactly a fun job, at least it allows him to be outdoors. I am grasping at straws about other ways to get him outdoors.
One thing my family has agreed to start doing is taking family walks. Even if we only walk around the block once, it is good for us to breathe some fresh air and share in conversation. Winter is hard for my son in terms of pain, but hopefully, short walks will be tolerable for him.
Getting outdoors does wonders for the soul. It clears the head, provides fresh air, and if the day is just right and the sun is shining, it helps the worries of the world to melt away.
I am determined to help my son have a healthy start to 2021. Getting more involved with him and encouraging him to change his scenery is my focus. The simplest things can help maintain good mental health. I am on board and ready to go.
***
Note: Hemophilia News Today is strictly a news and information website about the disease. It does not provide medical advice, diagnosis, or treatment. This content is not intended to be a substitute for professional medical advice, diagnosis, or treatment. Always seek the advice of your physician or another qualified health provider with any questions you may have regarding a medical condition. Never disregard professional medical advice or delay in seeking it because of something you have read on this website. The opinions expressed in this column are not those of Hemophilia News Today or its parent company, BioNews, and are intended to spark discussion about issues pertaining to hemophilia.