Tips for Offering Help to a Loved One During a Crisis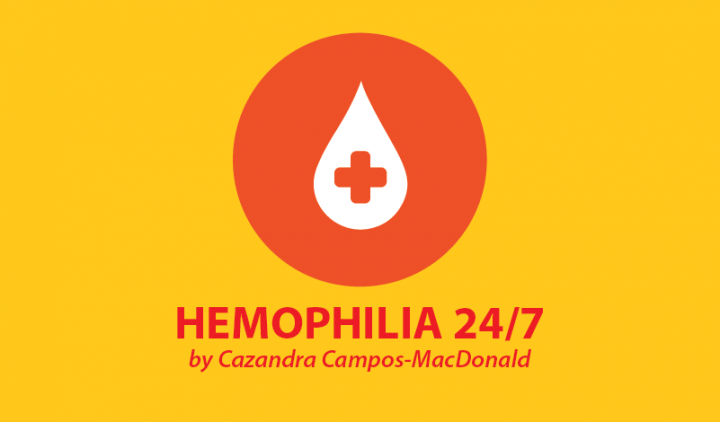 "Fine."
People have asked hundreds of times how my family and I were doing — particularly my youngest son, Caeleb, given his hemophilia — and I've replied with that single word.
Caeleb is now 15, and his hemophilia is under control. But several of his younger years were spent bouncing between the hospital and our home, and from clinic to clinic. We traveled round trip from Albuquerque, New Mexico, to Denver, Colorado, for regular clinic visits, and the uncertainty of his treatment plan, coupled with the long distances, was stressful and exhausting.
"How are you doing, Cazandra?"
"Fine."
In a time that consisted of lengthy hospital stays with only an occasional day at home in between, I lived in crisis mode. Looking ahead to the next week was impossible. Planning hour by hour was the only way I could manage my family and my full-time job.
"How are you doing, Cazandra?"
"Fine."
During these years, church members offered to bring meals to our home. Instead of immediately thanking them and arranging a drop-off time, my reflexes took control and I made people think that it was not necessary to offer help. I had everything under control. Everything was fine.
Fortunately, there were church ladies who insisted on leaving meals for our family whether I needed them or not. It was in those moments when I came in late from the hospital and saw the delicious offerings in the refrigerator, after my family had had their fill, that I would often let loose with much-needed tears of gratitude.
"How are you doing, Cazandra?"
"Better."
It is not always easy to offer help to someone who is hurting and in need. Their defenses build a wall of stone around them in an instant because they are protectors of their families and their hearts. Do not tell them to call if they need you. Be a little more specific.
Do not try to fix the problem. Let them know you are available to give rides to the hospital or appointments. Offer something useful, such as babysitting the younger children or taking them to their practices and lessons. They may not immediately have a response, but offering your help in specific ways is something your friend can process when they have time.
Listen to your loved one. Pressuring them for an answer about what is needed may not be the best way to help. Sometimes simply being present and listening is what is needed. During a time of crisis, the most important task is to help the one who is sick get better. The last thing on the list is thinking about dinner for the family at home. It takes time to process during a crisis, and the little details can easily be forgotten. Once a person can focus and think about everything that needs to be done, those ideas can begin to make sense.
Be patient. Listen more than you speak. Silence can be your friend. Listening is an art form. Our human nature moves us to find solutions and we forget to listen. The best offering to one in need is simply being present as they talk, cry, and begin to develop a plan. When you are present for someone in need, everything else will fall into place.
***
Note: Hemophilia News Today is strictly a news and information website about the disease. It does not provide medical advice, diagnosis, or treatment. This content is not intended to be a substitute for professional medical advice, diagnosis, or treatment. Always seek the advice of your physician or another qualified health provider with any questions you may have regarding a medical condition. Never disregard professional medical advice or delay in seeking it because of something you have read on this website. The opinions expressed in this column are not those of Hemophilia News Today or its parent company, BioNews, and are intended to spark discussion about issues pertaining to hemophilia.