During Pain Awareness Month, It's Important to Share Your Story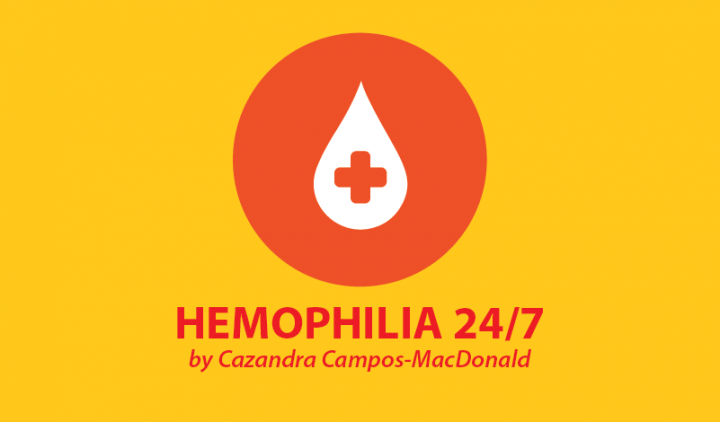 My chronic pain is not caused by a bleeding disorder, but it does give me perspective on the pain my youngest son, Caeleb, endures from hemophilia.
Friends stopped by on a recent afternoon to meet our new puppies, and I shared a homemade pie that was fresh from the oven. This does not sound like a woman who is in pain. But after they left, my pain grew increasingly worse, to the point that I had to go to my bedroom, where I remained for the rest of the evening.
The next day, the same friends invited us to a barbecue. While my pain was better than the previous evening, I felt the beginnings of what could turn into a high pain kind of day. My husband accepted the invitation with the understanding that we might be unable to attend. My friends know I deal with pain, but I am sure it is difficult to understand what it's really like.
When pain takes over my life, I often think of Caeleb. He has suffered so many days and nights of crazy, intolerable pain. He would cry until he fell asleep. In some moments, he would scream in pain because blood filled his knee or ankle joints. The joints would become swollen and warm to the touch.
This is a type of pain I will never comprehend. With the intense pain I often endure as a result of neck and back issues, I catch only a glimpse of what my beloved son has endured during the traumatic years when hemophilia took center stage in his life.
On many occasions, Caeleb felt pain that was a result of joints bleeding. Now, many years later, he faces the damage that happened as a result of those bleeds. It is hard for some to understand how a 14-year-old teenager who "looks fine" would occasionally need to use a cane.
It is also difficult for people to see that the chronic pain I live with affects me constantly, 24 hours a day, seven days a week, because I keep moving as best I can. Unfortunately, at times I can't keep moving, and something as simple as an invitation to dinner is just too much.
September is Pain Awareness Month, when various organizations work to raise public awareness about pain and pain management. The Hemophilia Federation of America has pain toolkits for both kids and adults, which are helpful resources that include webinars, links to organizations outside the bleeding disorder community, and other tools.
If you live with pain, reach out this month on social media to share resources that may help people in your life to understand your condition. Understanding the plight of a person in pain isn't easy. Unless you experience pain firsthand, understanding what it is like for someone you love is difficult. Listen to your loved ones when they express the difficulty of living with pain. Be someone they can rely on. You may not have the answers or the understanding, but being present is sometimes the best medicine.
***
Note: Hemophilia News Today is strictly a news and information website about the disease. It does not provide medical advice, diagnosis, or treatment. This content is not intended to be a substitute for professional medical advice, diagnosis, or treatment. Always seek the advice of your physician or another qualified health provider with any questions you may have regarding a medical condition. Never disregard professional medical advice or delay in seeking it because of something you have read on this website. The opinions expressed in this column are not those of Hemophilia News Today or its parent company, BioNews, and are intended to spark discussion about issues pertaining to hemophilia.