I'm a Mommy Now: Reflections on New Parenthood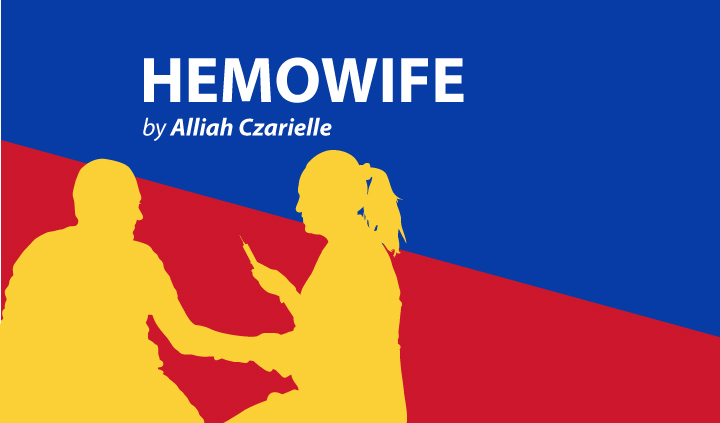 On Friday, Jan. 18, my husband, Jared, and I finally had our baby girl. We named her Melanie Citrine.
Labor was perhaps the most physically challenging thing I've ever done. On my birth plan, I stated that I wanted a natural, unmedicated birth, so I got to feel the pain of every contraction the moment I went into active labor. My anxiety kicked in by the time I was being wheeled into the labor room. My shaking knees turned to jelly, but I'm not sure anyone noticed. I was already there. No turning back at that point.
I labored from 4 a.m. to 8:55 a.m. The contractions waxed and waned, feeling like menstrual cramps at first. At that time, I could still joke around and sing random songs to distract myself. But at some point, it started to feel like the worst menstrual period I'd ever endured. I was doubled over on the bathroom floor, unable to get up. When I finally managed to get on my feet, I hobbled to the bedroom and flopped down on the bed, screaming. The entire time Jared was there beside me, rubbing my back, unsure of how to comfort me. Though he had known pain all his life with the numerous bleeds he'd had since childhood, his pain and my menstrual pain were two very different things.
I am very blessed to have a husband who helps me bear my aches and pains. My pregnancy and childbirth were no exception.
Months before, Jared and I attended a childbirth class. He stepped up to fill the shoes of a birthing coach without hesitation. On the day of my labor, he remained by my bedside the entire time and patiently endured my complaining and hysterical screaming. It was not easy for him and I commend him for it.
I was anxious that he might have a bleed or seizure, leaving me to labor all alone, but fate set all things in line for us that day. I also realized that once you're in the moment, things will happen as they are bound to — just go with the flow. I cannot be more thankful that my birthing and hospital stay went smoothly.
Beyond childbirth and labor
We know this is just the beginning. They say labor is nothing compared to the challenges that follow.
The first few days at home were rough. Cittie cried the entire night. I tried to breastfeed her, but that didn't work. I was in a lot of pain. I had planned to exclusively breastfeed my baby, but hearing her cry so often broke my heart. We gave her a few drops of formula just to get by for the night so Jared could get some sleep for epilepsy prevention. I felt disheartened that day, but I also thought it was the best decision for that moment.
The next day, we called a lactation consultant. It cost us a bit of money, but that day was a turning point for my breastfeeding. We learned to latch our baby properly. We have not relied on formula since then, though I still need extra help achieving that "deep latch."
What happened that day taught me an important lesson. Sometimes things do not go as planned. We may be forced to make less than ideal decisions that may be best for an unideal situation. But this does not mean we have to lose hope. If something can be done, go ahead and do it.
Likewise, we may not be in an "ideal" situation as parents. Jared has hemophilia and epilepsy. Losing sleep is bad for him, but our schedule now revolves around our baby. He sometimes wakes when our baby stirs but there are also times he must catch up on sleep. I cannot wait for the time baby Cittie can sleep through the night. For now, though, I must step up and be the one to respond to her cries.
I have anxiety and depression, and I know I need to take good care of my mental health. I fear that parenthood may be rough on me. Parenting can be lonely, especially when I'm the only one awake to tend to our baby. I'm still looking out for symptoms of postpartum depression, which thankfully, aren't here at this point. I'm trying to be grateful for every beautiful moment and see the silver lining even in the most challenging circumstances.
***
Note: Hemophilia News Today is strictly a news and information website about the disease. It does not provide medical advice, diagnosis, or treatment. This content is not intended to be a substitute for professional medical advice, diagnosis, or treatment. Always seek the advice of your physician or another qualified health provider with any questions you may have regarding a medical condition. Never disregard professional medical advice or delay in seeking it because of something you have read on this website. The opinions expressed in this column are not those of Hemophilia News Today or its parent company, BioNews Services, and are intended to spark discussion about issues pertaining to hemophilia.