As New Parents, Scheduling Activities Is More Important than Ever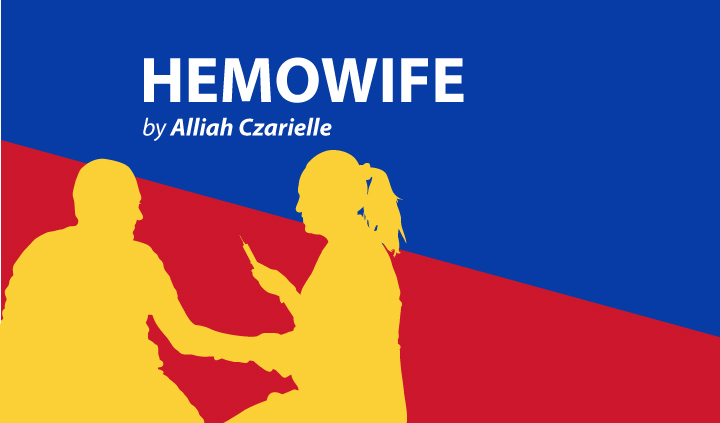 The importance of keeping a consistent schedule cannot be understated. A solid daily routine can help you save time, be more effective, and reach goals faster.
As a new mom and wife to a person with hemophilia, scheduling does not come easily. Most of the time, my schedule is dictated by my baby and her sleeping habits. My husband Jared's hemophilia is a factor as well (no pun intended).
When Jared's hemophilia strikes, our schedule changes. Depending on the severity of the bleed, sometimes he must stay home, leaving our business standing on one leg instead of the usual two. Sometimes, we must take into account time for activities such as procuring medication.
Procuring factor is a tedious activity here in the Philippines. In the absence of a hemophilia treatment center, we must first consult a hematologist at a specific hospital, get a prescription for factor, fill in a factor request form, and proceed to the office of the local hemophilia organization to pick up the factor, which is donated from more developed countries. This process can take an entire afternoon.
Thankfully, I am able to use the late-night hours to work if I must. I can't afford to abandon work, as we would not have money to provide for our daily needs.
I'm basically a night owl, so it doesn't really bother me. My baby is, too, at least for now. Lately, she's been going to bed at 1 or 2 a.m. and sleeping until 9 or 10 a.m. And she barely naps — she's that overactive.
When our baby is asleep, Jared and I can continue working. But when she's awake, we engage her in uninterrupted play for as long as she wants. We talk to her to hone her communication skills. We also are intentional about teaching her new things.
While we have a nanny, I don't feel comfortable allowing someone else to handle our child for most of the day. I don't have anything against nannies — I admit, it's sometimes useful to have someone to hand an infant to when I'm too exhausted to function — we simply want to establish ourselves as our child's primary caretakers.
Jared and I have already discussed our daughter's schooling. We intend to home-school her instead of enrolling her in an expensive preschool. This will be time-intensive, so by then I pray that we will have established a schedule that works for us. Toddlers thrive on consistency.
My daughter is 10 months old. Her sleep schedule is erratic. More than anything else, she needs our attention and presence.
I recently told my husband that for the first year of a child's life, parents give up part of their own to make sure the baby thrives.
It's been difficult. For Jared, it's been extra-challenging because of a sudden spike in bleeds.
Still, I wouldn't trade parenthood for anything.
***
Note: Hemophilia News Today is strictly a news and information website about the disease. It does not provide medical advice, diagnosis, or treatment. This content is not intended to be a substitute for professional medical advice, diagnosis, or treatment. Always seek the advice of your physician or another qualified health provider with any questions you may have regarding a medical condition. Never disregard professional medical advice or delay in seeking it because of something you have read on this website. The opinions expressed in this column are not those of Hemophilia News Today or its parent company, BioNews Services, and are intended to spark discussion about issues pertaining to hemophilia.