When Plans Go Awry: I'm Trying My Best to Be Grateful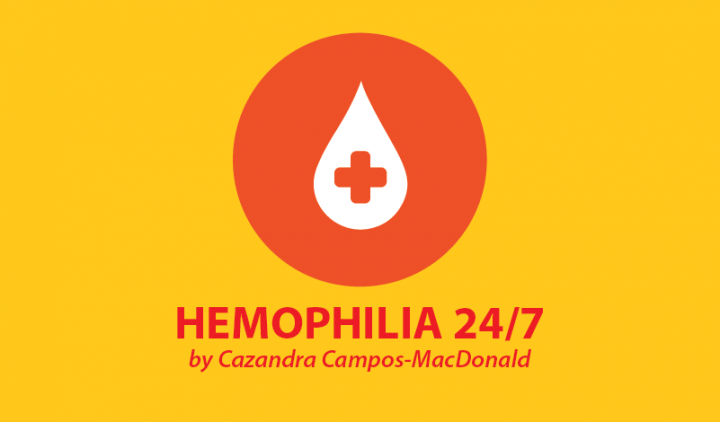 Raising two sons with hemophilia has taught me to be flexible. I have learned that my best attempts to make plans can be thrown out the window in an instant at the onset of a bleed. Treating a bleed, going to the hospital, or accommodating a rigorous infusing schedule take precedence, so time and again, the fun has been put on hold. It's just part of living with a bleeding disorder.
New treatments have kept my youngest son from having any incidents in the past five years that required an extra infusion or a trip to the hemophilia treatment center. It has been amazing, and almost too good, because it is easy to become complacent and even forget about hemophilia. Something happened recently that put a kink in our fun, and it reminded me of how difficult it can be to travel with a chronic condition.
We scheduled a trip to Las Vegas, followed by a conference in Boston. We were unable to link the trips together, so we planned on flying back to Lubbock, Texas, after Vegas, and flying out to Boston early the next morning. I had everything planned. Our clothes for Boston would be in the car and we would switch out when we returned to Lubbock. Everything was in place.
Our time in Vegas was wonderful — and then we tried to leave. That is when everything went wrong. Our flight was delayed, which caused us to miss our connection, so our meeting planners rescheduled us to fly from Vegas straight to Boston the next day. Our Boston clothes were in Lubbock, though. We decided to wait for our checked luggage to get back to baggage claim, then rent a car and go to Walmart to get what we needed.
After waiting two hours for our luggage to be returned, we found out it was on its way to Lubbock. By this time, we were hungry and tired, so we rented a car and went out to eat, still with the intention of getting to Boston the next day. After dinner, we returned to our car and found that the window had been smashed in and my son's bag stolen. His iPad, Nintendo DS, art supplies, and yes, his factor were taken. My son was devastated, and when I realized his factor was in the bag, I knew the only option was to go home. We were done.
After trying to put things into perspective and be positive for my son, I got angry. I knew that the thieves would throw away the factor. They had no idea how valuable the drug was for someone with a bleeding disorder. Then I began to think about how difficult the day had been for us, both physically and emotionally. What if my son was in his wheelchair dealing with an aching joint? What if he was on a regular infusing schedule and we had no access to factor?
I have a lot of gratitude after this disastrous part of my travel. I am grateful that the stolen factor was for an emergency and not a scheduled infusion. I am grateful that my son could walk the thousands of steps back and forth from the gate to baggage claim and the rental car. But what hurts my heart the most is that there are so many people in our world living with chronic conditions and rare diseases who have great difficulty traveling. If one thing goes wrong for them, how do they cope?
***
Note: Hemophilia News Today is strictly a news and information website about the disease. It does not provide medical advice, diagnosis, or treatment. This content is not intended to be a substitute for professional medical advice, diagnosis, or treatment. Always seek the advice of your physician or another qualified health provider with any questions you may have regarding a medical condition. Never disregard professional medical advice or delay in seeking it because of something you have read on this website. The opinions expressed in this column are not those of Hemophilia News Today or its parent company, BioNews Services, and are intended to spark discussion about issues pertaining to hemophilia.