Preserving Our Family During Difficult Times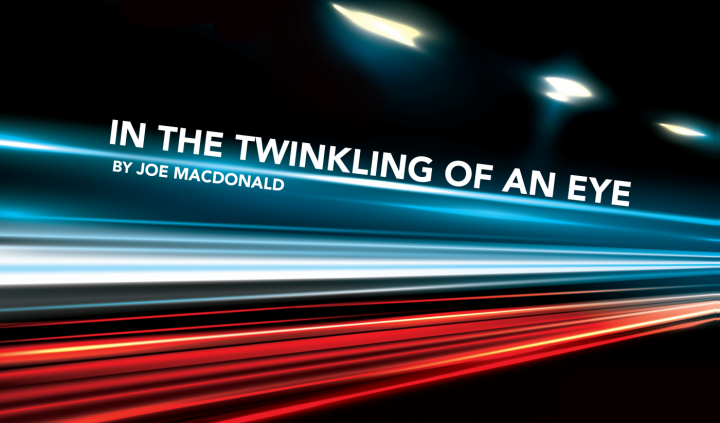 One of the best things about my relationship with my wife is our team approach to difficult circumstances stemming from hemophilia. I tend to remain calm at the beginning of a problem, while she is active toward the end. Our responses mostly happen automatically, like clockwork. We are grateful for each other, as we can help each other through most situations.
Our actions are almost choreographed, rivaling anything George Balanchine could arrange. Each step we take matches as we anticipate our next move. Together, we are a work of art.
At 5 years old, "MacDonald the Younger" began having breakthrough bleeding in his right ankle. We made visits to the hospital frequently, but our way of coping helped us maneuver past the hurt and pain of bleeding into a target joint. At this point, most hospitalizations lasted about three or four days. While these events separated our family, we still managed to recover and continued to move forward.
When my son was in second grade, ankle bleeds gave way to knee bleeds. Hospitalizations became increasingly regular. One occurred when my mother died. My son was in a lot of pain, and very little could be done to help him find relief. He was in such bad shape that my wife could not leave him to attend my mom's funeral. While it was devastating to all of us, we maneuvered through and celebrated her life in the comfort of our own home. Once again, we found a way to outfox hemophilia.
The bleeding continued. Many times, my son was let out of the hospital one day, only to return the next. One year, we spent every holiday at the pediatric unit on the sixth floor of the University of New Mexico Hospital. Throughout this horrific time, my wife and I traded places at the hospital. "Mr. Mac" was too young to be left alone overnight, so we took turns staying with him.
What we did not realize is that my wife and I had no way to process what was happening. We started isolating ourselves, unsure of how to deal with the ravages of an unsympathetic bleeding disorder. This time, we seemed to get lost in the shuffle. We put all thoughts of date nights and other fun things on the back burner. Our focus was on our son; any other issues had to wait.
Finally, MacDonald the Younger, though still in the hospital, was in recovery mode. My wife — my best friend in the world — and I decided to go on a date and have a moment to breathe together. As we sat down for dinner, I looked at her and shook her hand and said, "Hello. My name is Joe MacDonald, and I am your husband." We both laughed, but deep down I think we both struggled with how far apart we had grown during this challenging time in the life of our family. We pledged to give our relationship the attention it needed and not to allow hemophilia to hijack our marriage.
The impact of a chronic illness is not limited to the person with the disease or disorder. Each family, caregiver, or person encountering the one struggling with a long-term diagnosis suffers the effects of living with a medical condition that will not give up. My wife and I battle against the storm, fighting with all that we've got. Though we fight our foe well, we must not forget each other, but attend to our needs. We remain connected because we realize that we are stronger when our relationships are built up. They cannot disappear among the debris and rubble that the tornado of bleeding episodes leaves in its wake.
We grab hands, knowing that we can rebuild together and come back wiser, wealthier, and happier.
***
Note: Hemophilia News Today is strictly a news and information website about the disease. It does not provide medical advice, diagnosis, or treatment. This content is not intended to be a substitute for professional medical advice, diagnosis, or treatment. Always seek the advice of your physician or another qualified health provider with any questions you may have regarding a medical condition. Never disregard professional medical advice or delay in seeking it because of something you have read on this website. The opinions expressed in this column are not those of Hemophilia News Today or its parent company, BioNews Services, and are intended to spark discussion about issues pertaining to hemophilia.