A Lot Has Changed Since My Son Last Attended School in Person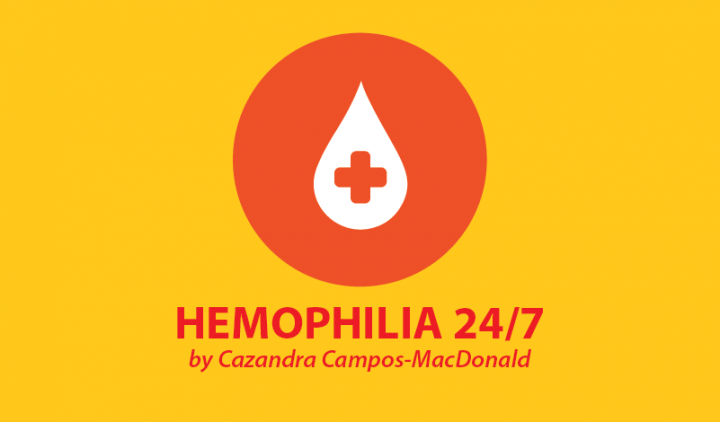 Though the school year is nearly over for my youngest son, Caeleb, who is 15, he just returned to in-person learning for the first time since the pandemic began.
Caeleb, who has hemophilia, is a high school freshman and a new student to the school district this year. This academic year has developed its own unique rhythm as students exclusively attended classes online until now. 
The usual back-to-school activities did not occur. There was no open house or orientation because all learning was taking place virtually. He has yet to walk the entire campus. For the first time in many years, I did not have a back-to-school meeting with Caeleb's teachers regarding hemophilia.
It has been several months since I initially spoke with the school nurse, so I called to remind her of Caeleb's condition while preparing to return to in-person learning. It was an odd meeting because the script in my head that I have used for years is no longer applicable. What did I really need to tell her about hemophilia? Caeleb has not visited the school nurse regarding his bleeding disorder for a couple of years. Did I need to give details about Caeleb's past? How much did I need to reveal? Was it even necessary?
I wanted to take some time with the nurse to educate her about hemophilia and explain Caeleb's physical limitations. More than ever, I felt that I needed to tell her why he limped and, most notably, that his chronic pain was real. Would she and those at his school believe him? How do I paint the nurse a picture of Caeleb's life before he started a life-changing therapy?
I realize that Caeleb is of an age when he should be deciding when and to whom he will disclose his bleeding disorder. However, it is crucial that those involved in his education know the severity of his condition. There is always a possibility that a bleed may cause him to miss school for an extended time.
His treatment gives him a great sense of freedom, and part of me thinks it is unnecessary to provide the school with too much information. I want him to be seen for who he is and not labeled as a kid with hemophilia. 
Yes, I will meet with his teachers, but I'll do so differently. I am no longer worried about giving them too much information. I will keep it to the basics. When it comes to Caeleb making friends and finding his community at school, it will be up to him to share. 
I stress to Caeleb that his closest friends should know about his bleeding disorder in the event of an emergency. While the friends that have known him for years understand his condition, it is a bit nerve-wracking to watch my son enter a new school with new people, new challenges, and new obstacles.
Today, I choose to be joyful. I am joyful because my son is back in school. I am joyful that hemophilia is not the center of our lives. And most importantly, I choose to be joyful because my son is thriving and happy, and hemophilia is just a tiny part of what makes Caeleb so unique.
***
Note: Hemophilia News Today is strictly a news and information website about the disease. It does not provide medical advice, diagnosis, or treatment. This content is not intended to be a substitute for professional medical advice, diagnosis, or treatment. Always seek the advice of your physician or another qualified health provider with any questions you may have regarding a medical condition. Never disregard professional medical advice or delay in seeking it because of something you have read on this website. The opinions expressed in this column are not those of Hemophilia News Today or its parent company, BioNews, and are intended to spark discussion about issues pertaining to hemophilia.