The Perfect Gift for Our Hematology Hero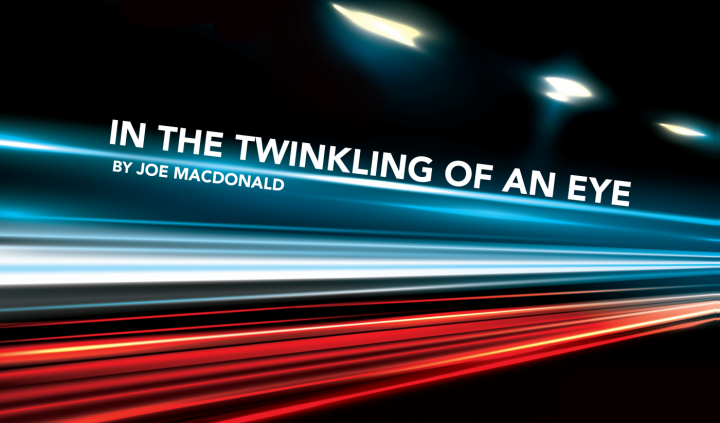 My wife and I were trying to find the perfect gift for one of our favorite people. We needed to find a bow tie, but not just an ordinary, humdrum kind. It must have a road map from one place to another.
Our friend, who happened to be one of our hematologists, helped bridge the gap in medical treatment for "MacDonald the Younger."
"We need a road map to help manage the many issues we face regarding hemophilia and prophylaxis," he once said.
Somehow, with his leadership, we mapped out a plan that began our journey to wholeness. Together, doctors, nurses, social workers, my wife, and I designed a tertiary care regimen for my son. The medical team depended on the day-to-day information we offered as caregivers. Because everyone contributed their specific information to the plan, we learned more about caring for our son than we could ever imagine.
Equipped with a plan of attack, Team MacDonald the Younger proved a mighty force. In the twinkling of an eye, life with hemophilia changed drastically. Gone were the days when the hospital's approach to treatment felt like crisis management. We had a map, a way to steer anyone who treated my boy in the right direction. All attending physicians saw the plan and knew the appropriate process by which to offer care to MacDonald the Younger.
The fantastic doctor guided us through the construction of the plan. Together, the team discusses issues concerning my son and how he responds to different approaches to treatment, including pain management. My wife and I are not experts in medical processes, but we do see our child every day. We know when an internal bleed begins and consider ourselves the first step in treatment and care. We report to the committee ways in which hemophilia complicates my son's life. Our information is crucial to bleeding prevention and early treatment. Working together, all of us participate in providing MacDonald the Younger a life filled with hope and promise.
Our experiences teach us that we must continue to be part of the treatment plan for our loved one. The information we provide is crucial to the entire process. We see our loved one every day, and so we are the first to become aware of a potential health crisis. Our commitment to the team provides the streets on our map. The only way to be sure of the right way to go is to have all of the information. Then we can make an informed decision regarding how best to approach our loved one's care.
Finally, we saw the perfect bow tie that reflected part of our story with a fantastic doctor: the design on the wing portion was of many streets, which led to the center knot. Our hematologist's guidance had helped us find a road that would eventually lead to the center, the place we wanted to go. He acknowledged our gift by wearing it to the next treatment team meeting. He also wrote a beautiful card expressing his gratitude.
The greatest lesson we learned is not to give up hope; the situation in which we find ourselves will come to an end. We carry with us part of the formula to help inform the medical community about the next treatment or ways to continue with and adjust the current plan. Because we carry such an essential piece of the puzzle, we must be diligent in having conversations with our team. In our experience, the more we contribute, the better treatment options our son gets.
May our "good doc" continue to wear his tie, and in so doing, cast out many road maps to families in need of direction.
***
Note: Hemophilia News Today is strictly a news and information website about the disease. It does not provide medical advice, diagnosis, or treatment. This content is not intended to be a substitute for professional medical advice, diagnosis, or treatment. Always seek the advice of your physician or another qualified health provider with any questions you may have regarding a medical condition. Never disregard professional medical advice or delay in seeking it because of something you have read on this website. The opinions expressed in this column are not those of Hemophilia News Today or its parent company, BioNews Services, and are intended to spark discussion about issues pertaining to hemophilia.