Finding Routine in Chaos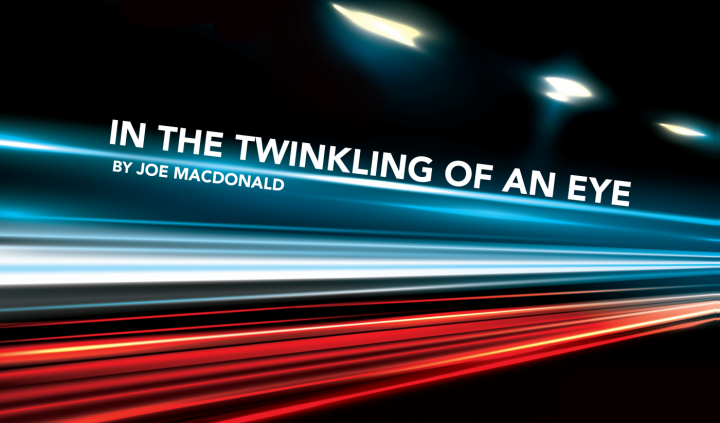 Having a family member admitted to the hospital throws the entire family's routine into absolute chaos. We lose our control of time, as well as our privacy. While it is great to see a friend or to hear good news from the medical staff, we are unable to dictate when someone comes into or goes out of the room. Planning also goes out the door, and we are often left frustrated because we lose our sense of structure.
I've witnessed the effects of long-term hospitalization on the patient and the family from multiple perspectives: as a pastor, as a parent, and as a caregiver. The chaos prevents us all from being active participants in our own lives. We lose ourselves and forget who we are.
Many people feel socially disconnected because their community is far away. With the loss of the ability to attend gatherings, isolation takes over. This feeling of loneliness can lead to feelings of hopelessness and depression.
Whether we realize it or not, we must have people in our lives to walk with us, validate us, and help us get back up when we fall. In our day-to-day existence, we often take for granted the friends, co-workers, and others who cross our paths. We forget how much of a difference other members of the human race make in our lives. We forget how many times a day we laugh or share a kind word until we can't. The silence is sometimes too loud for us to handle.
Several years ago, I used my own experiences to write a booklet of spiritual practices to help the hospitalized or homebound manage the tide of uncertainty. Each entry included a reading from a biblical passage followed by a reflection. Subjects ranged from isolation and loneliness to feelings of gratitude and joy. The entire exercise should take no more than 15 minutes per day.
While I could not control most of the events that happened during a hospital stay, there were certain times when I had the opportunity to bring some routine into my life. I could get some work done, sit in silence, and focus on issues going on in my life, or be still and reflect on something more significant than who I am. For me, it became essential to read a brief story reminding me that I am not alone in this world.
When I take a few minutes each day to sit in silence and focus on the things that bring me joy, I'm better prepared to face the demands of another day. I can be a better caregiver to my son and help him through a bleeding episode if I pay attention to my own needs. It is like putting the oxygen mask over my face first before I help another person.
Being in tune with our spiritual needs helps us monitor when and where we can replenish our souls. We must find the time to have uninterrupted moments to control the ways we process the world.
I challenge you to find a spiritual practice to which you can commit. It does not need to be religious, but something that feeds your deepest core. Honor what feels natural to you by trying to take the time to put your decision into practice. Be thankful for your world and the many gifts that you receive each day.
Finding ways to address spiritual needs will become an essential part of your hospital life as you seek control over a sea of chaos. Intentionally taking a few moments to reconnect with our deepest selves helps restore calm in a very hectic season of our lives. Who knows? Maybe, in the twinkling of an eye, you'll smile and, despite the uncertainty, be grateful.
***
Note: Hemophilia News Today is strictly a news and information website about the disease. It does not provide medical advice, diagnosis, or treatment. This content is not intended to be a substitute for professional medical advice, diagnosis, or treatment. Always seek the advice of your physician or another qualified health provider with any questions you may have regarding a medical condition. Never disregard professional medical advice or delay in seeking it because of something you have read on this website. The opinions expressed in this column are not those of Hemophilia News Today or its parent company, BioNews Services, and are intended to spark discussion about issues pertaining to hemophilia.