The Stories We Don't Hear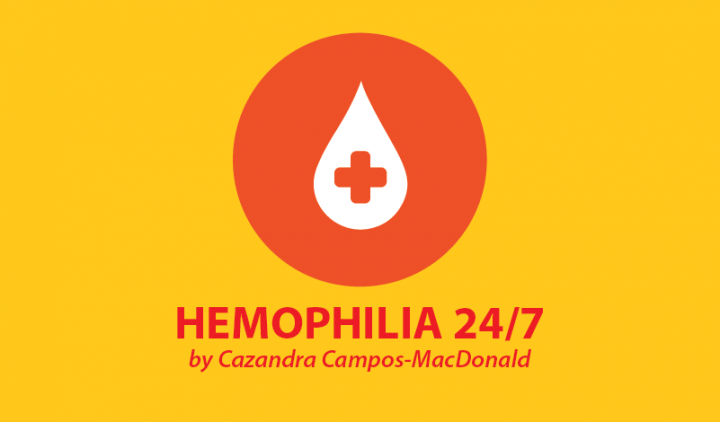 It was a beautiful Sunday afternoon and I encouraged my son Caeleb to take our dog, Betty, for a walk. He gathered the necessities of a 14-year-old — headphones and music — and put Betty on her leash and off they went. Encouraging my son to be active is difficult. He is not involved in team sports because of his joint damage. While he can run, it is not very fast, and his chronic pain is all too present in his daily life. Taking the dog for a walk was a definite win.
After what seemed to be a long time, Caeleb and Betty finally made their way back up the driveway and I noticed that they both were limping. Caeleb's limp is the outward sign of the damage he sustains from bleeding into his joints and Betty is healing from an altercation with another dog. They walked side by side, buddies for the afternoon with the aftermath of their wounds evident.
Most 14-year-old boys don't walk with a limp. When we moved to our home during the summer of 2018, we entered a town that did not know about Caeleb's hemophilia. He didn't have friends who remembered the time he spent a year in a wheelchair or the weeks he was hospitalized and missed school. It was difficult for his peers to understand why he walked with a limp and why he sometimes needed a crutch to help him get around.
"You're faking it. There's nothing wrong with you," taunted the local bully. It is something that Caeleb often encounters. As a mom, I want to find that bully and give him a piece of my mind. But that is not the right thing to do. Caeleb must fight his own battles. He has learned not to engage with bullies. I often need to remind him that people don't always understand what it is like to live with an invisible illness. This community doesn't remember the difficult days. No matter what you tell them about that time, they didn't see it and probably will never understand.
And that's OK.
What matters is that Caeleb knows he is loved by his family and close friends. He has come through some of the worst that hemophilia and an inhibitor can bring to a person's life. That he is walking with his dog on a perfect afternoon is a victory.
You never know what a person has had to deal with. Be kind and compassionate. Ask questions and listen. The story you hear may change your life.
***
Note: Hemophilia News Today is strictly a news and information website about the disease. It does not provide medical advice, diagnosis, or treatment. This content is not intended to be a substitute for professional medical advice, diagnosis, or treatment. Always seek the advice of your physician or another qualified health provider with any questions you may have regarding a medical condition. Never disregard professional medical advice or delay in seeking it because of something you have read on this website. The opinions expressed in this column are not those of Hemophilia News Today or its parent company, BioNews Services, and are intended to spark discussion about issues pertaining to hemophilia.