The Struggle to Have It All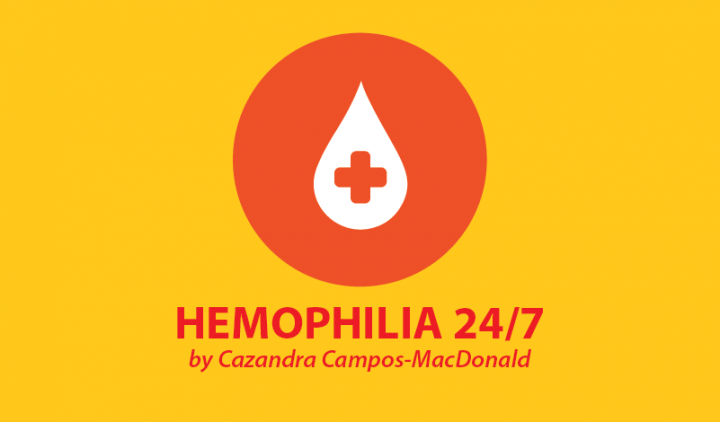 There are some very fortunate people who do not experience illness. They often come from families who rarely even catch the common cold. Then, there are those of us who know all too well how illness can affect a family. My mother suffered from several chronic conditions when I was growing up. Life often revolved around her illnesses. When my sons were diagnosed with severe hemophilia, I remembered the challenges my family faced when my mother was sick. Having a baby with a chronic condition can be scary, and life changes dramatically when they are ill.
My husband and I experienced numerous scary times in the early days of my older son Julian's disorder. Trips to the hemophilia treatment center (HTC) or emergency room became commonplace. This involved missed days from work, which never came at a good time. It was part of my new life as the mother to a child with a bleeding disorder. Unfortunately, my absence bothered many coworkers.
When a parent works outside of the home, it is as if they are walking on a tightrope. Each day begins in the hope that all will remain slow and steady as they mount the rope, swaying with uneasiness. They wish for a full day of work, uninterrupted by the threat of a call from the babysitter or school nurse informing them that their child had an incident requiring an immediate trip to check on them. The fear of being summoned to leave work is always present.
Even when the workplace is understanding and allows the parent to leave as needed, the accompanying stress can overwhelm. The first wave of stress comes as the parent is flooded with concern over their child. The next wave brings the questions of whether a trip to the HTC or emergency room is in order. Once the medical crisis is handled, the stress of getting back to work and catching up is in play. Who has been affected by your absence? How do you make everything "right" in the shortest amount of time?
It does not take much to be knocked off the tightrope. A co-worker with little empathy and a sarcastic comment can easily push a person off balance. They will never understand what it takes for their colleague to start each day, balancing their home and family with the demands of a career. An unrelenting boss with excessive needs places great stress on a person raising a child with a rare disorder, as they know that grace is not given when special circumstances are in play.
Looking back on the early years, I understand that colleagues might not have realized how they made me feel. Perhaps I was overly sensitive and worried too much about what others thought. The truth is that I was scared. I wanted nothing more than to do the right thing by my son and to have a career. It is possible to have a family and a career, but it sure is nice to have those surrounding you try to walk in your shoes.
***
Note: Hemophilia News Today is strictly a news and information website about the disease. It does not provide medical advice, diagnosis, or treatment. This content is not intended to be a substitute for professional medical advice, diagnosis, or treatment. Always seek the advice of your physician or another qualified health provider with any questions you may have regarding a medical condition. Never disregard professional medical advice or delay in seeking it because of something you have read on this website. The opinions expressed in this column are not those of Hemophilia News Today or its parent company, BioNews, and are intended to spark discussion about issues pertaining to hemophilia.