How a Thumb Sprain Helped Me Understand Synovitis Pain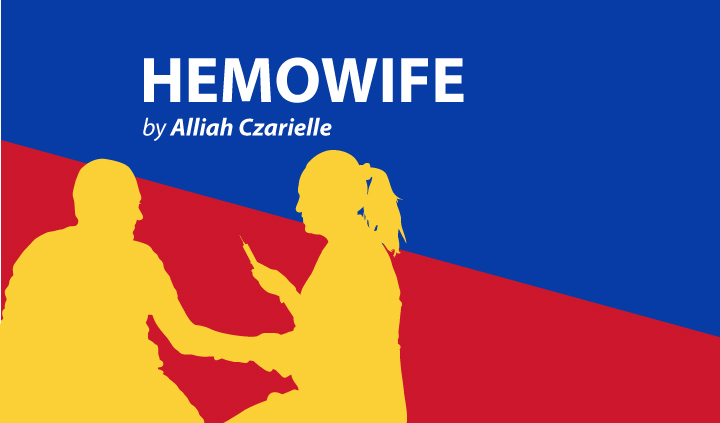 I sprained my thumb in my sleep a few days ago.
The symptoms point to a condition called De Quervain's tenosynovitis. An extremely painful sensation runs from my thumb to my wrist joint if I move my thumb in certain ways. Putting pressure on it, as I'm forced to do whenever I carry the baby or do manual work, also exacerbates the pain. Moving my thumb results in the annoying sensation of bones scraping against one another, and sometimes it even feels as though my thumb were dislocated at its base joint.
I mentioned this to my husband, Jared, wondering whether he had ever experienced a similar sensation from past injuries due to his hemophilia. Yes, he responded, that was what his ankle synovitis felt like.
Ankle synovitis is one of the debilitating byproducts of Jared's hemophilia (much like his epilepsy, which was caused by a head bleed). Although he describes it as less severe than a bleeding episode and far less annoying than a seizure, it is still an irritant and a roadblock to enjoying his youth.
Whenever his synovitis flares up, his manner of walking changes, and it becomes more difficult for him to move around. One bad step can cause him to feel tremendous, searing pain in his ankle, which has been damaged by years of internal bleeds in the area.
My experience of a similar kind of pain taught me how my husband might feel during a synovitis flare. Now that I know the feeling, I hope I can be more empathetic toward him during future flare-ups. I'll do my best not to make the mistake of overloading him with expectations, only to become disappointed if I see him "failing" to meet them. Accepting each other's limitations is part of what makes our relationship work.
Oddly enough, experiencing synovitis pain also helped me understand why Jared often soldiered on through his "down" moments, instead of giving up or taking too long of a rest. Although the pain lingers, it is still more fulfilling to do things you enjoy if you can endure it.
Even though my wrist pain scared me at first (that's the anxious part of me talking), I slowly learned to not mind it. It will annoy me occasionally, but it still isn't bad enough to stop me from carrying my baby, tending to her needs, or driving — even if grasping the wheel causes a lot of pain!
Altogether, my sprained thumb taught me a lesson on the phenomenon of human resilience. I'm no longer surprised at how much my husband shows. (Do note that resilience is not the denial that something is truly wrong.)
I am in no way comparing my own experience to that of a person with a disability. Yet, getting a taste of my husband's reality gave me insight into his life, and helped me understand that it isn't at all easy, but he gets by. And that's really something.
***
Note: Hemophilia News Today is strictly a news and information website about the disease. It does not provide medical advice, diagnosis, or treatment. This content is not intended to be a substitute for professional medical advice, diagnosis, or treatment. Always seek the advice of your physician or another qualified health provider with any questions you may have regarding a medical condition. Never disregard professional medical advice or delay in seeking it because of something you have read on this website. The opinions expressed in this column are not those of Hemophilia News Today or its parent company, BioNews Services, and are intended to spark discussion about issues pertaining to hemophilia.