My Family Is Facing Unexpected Challenges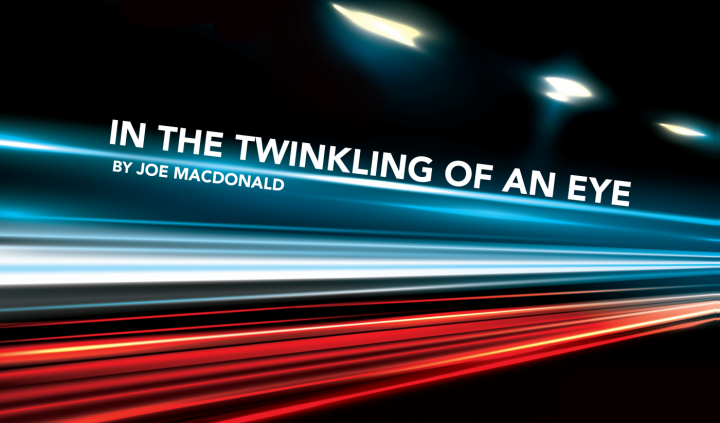 We have looked forward to this moment for years. No longer do we have to find veins or stick a 2-inch needle into a port-a-cath under the skin every day. All that is required is a subcutaneous injection every two weeks.
The future is here, and while we exude gratitude from every pore of our beings, there is a bit of grief on my part. Treatment is not the only thing changing. Relationships must adjust to a new normal.
For nearly 24 years, hemophilia was at the very core of our family's life. Every trip and event required conversations about care. "How many vials of factor VIII do we need to pack? How many needles, gauze pads, Betadine, and other equipment do we need to take with us?"
With our new treatment plan came an issue that caught us off guard. If we don't have to focus on topics related to medical care, then what do we say to one another? There seemed to be an enormous hole in the family, leading to a crucial question. Who are we without focusing on chronic illness?
There was a chasm in our lives. My initial response was one of anger. The diagnosis turned our world upside down, and now we faced an entirely different kind of upheaval. It was like the Tower of Babel: In the beginning, we spoke the same language, and somewhere along the line we couldn't communicate.
Don't misunderstand. I am thrilled that my son's treatment regimen drastically changed. Two needles (subcutaneously injected every other week) is much easier than infusing daily. But we often don't talk about the damage done to relationships. For my family, the realization occurred when hemophilia was no longer the primary force in our home. We faced a considerable void when it left. What is our sense of purpose post-daily treatment?
Time passed, and little by little we climbed out of the gorge. We filled the darkness by rediscovering interests outside the world of chronic illness.
Our greatest blessing has been to rediscover one another. The greatest lesson we learned was to remember to hold fast to the things that bring us joy. A crisis can overwhelm us until we lose sight of who we are. In the most frantic moments, we must take a quick respite to recharge and reconnect to the things that fill us with hope.
Attention to self-care improves our ability to tend to the needs of others. Someone once reminded me that I must put the mask over my face before I can help another person. In other words, the essential parts of my truth must find a way to discover life before I can meet anyone else's needs.
Sometimes we only have one minute in our day. That is OK because it is a moment well spent. Our loved ones are our primary focus, and they need the best we have to offer. Rekindling our inner fire reenergizes us with a newfound approach to care.
Hemophilia continues to be an integral part of our lives, but it no longer consumes our every waking thought. The gaps left by fantastic progress in treatment remind us to keep first things first: Fill the void with ways to stay connected to those you hold dear. The attention to life-giving practices must always include the needs of our hearts.
***
Note: Hemophilia News Today is strictly a news and information website about the disease. It does not provide medical advice, diagnosis, or treatment. This content is not intended to be a substitute for professional medical advice, diagnosis, or treatment. Always seek the advice of your physician or another qualified health provider with any questions you may have regarding a medical condition. Never disregard professional medical advice or delay in seeking it because of something you have read on this website. The opinions expressed in this column are not those of Hemophilia News Today or its parent company, BioNews Services, and are intended to spark discussion about issues pertaining to hemophilia.