We Are Designed for Turmoil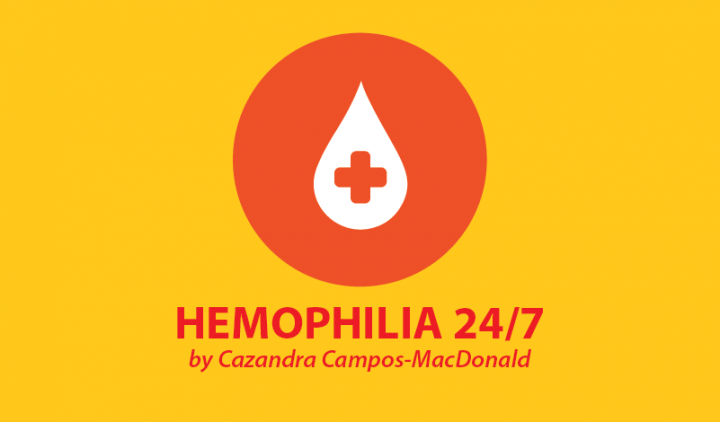 Exhaustion, stress, loneliness, and boredom are a few symptoms of living in our current world. Some people easily adapt to new ways of moving in the world, and others have a more difficult time. What is amazing is how the rare disease/disorder community seems to move forward without skipping a beat.
Our rare communities are designed for turmoil. When the diagnosis came and turned a person's world upside down, life as it was known, or was expected to be known, changed forever.
Instead of giving up hope, crawling into bed, and pulling the covers over our heads (though we may have done that for a bit), we pulled ourselves together and faced our diagnosis head on. Figuring out the next steps to living an empowered life was key. I had no choice but to devour every piece of information I could about what it meant to raise sons with hemophilia. I never considered not setting a new, different, yet hopeful path for my children.
Resilience not only refers to "toughness" but also to the capacity to recover quickly from difficulties. Resilience does not allow for extended periods of mourning and sorrow for a life that did not happen. As a parent, setting my sons up with a healthy outlook on life with hemophilia began with my perspective. Living with a bleeding disorder was never part of the plan for my sons, but I didn't know anything about life without hemophilia. The world of bleeding disorders is part of our lives.
When my son Julian was young, I vividly remember soaking up blood in washcloths as his mouth bleed seemed to never stop. Some people in the waiting room looked at us, horrified, but it was just another bleed, and we managed until we saw the doctor.
I remember the nights I stayed at my son Caeleb's bedside in the hospital as he screamed in pain for hours. There was nothing I could do except be with him, elevate his swollen knee, and administer ice packs every 20 minutes throughout the night. Those moments are surreal. It is hard to imagine that we managed to live through those times.
It is through our resilience that we, as a rare community, build up the strength and the courage to face a new day. This not only helps ourselves, but allows us to impart our experience and wisdom to others in the same shoes. May our experiences always be used to help others so they may carve out paths of hope.
***
Note: Hemophilia News Today is strictly a news and information website about the disease. It does not provide medical advice, diagnosis, or treatment. This content is not intended to be a substitute for professional medical advice, diagnosis, or treatment. Always seek the advice of your physician or another qualified health provider with any questions you may have regarding a medical condition. Never disregard professional medical advice or delay in seeking it because of something you have read on this website. The opinions expressed in this column are not those of Hemophilia News Today or its parent company, BioNews, and are intended to spark discussion about issues pertaining to hemophilia.