A Vocabulary I Never Knew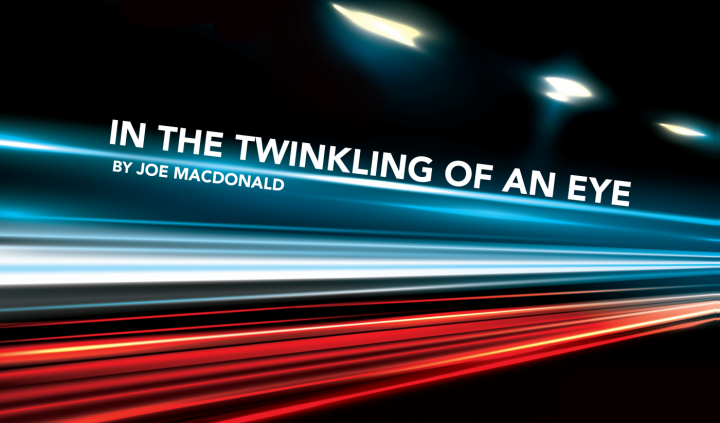 Living with a chronic bleeding disorder brings a whole new set of words into our vocabulary. Around my house, when it is time to infuse, we say, "Hey guys, its time to get liquored up." While that may sound odd, our word choices help to remind us that each treatment is a daily part of our lives, and we playfully embrace its importance.
For us, the medical regimen is life-giving and helps to prevent nasty spontaneous bleeds that can occur at a moment's notice into soft tissues, muscles, or joints. Our approach to providing preventive care may sound a little unorthodox, but it works for us.
Before the diagnosis of our first son, I had no idea what someone with a bleeding disorder dealt with daily. Words such as prophylaxis, the half-life of factor, and ordering supplies were once a foreign process to me. Immediately I felt overwhelmed at all the new words that came my way. Little did I know that I could not learn everything I needed to know overnight. It takes time to understand the nuances of understanding what is involved when caring for a child with a chronic illness.
One major lesson I learned quite fast continues to serve me well as my sons become men. A wise person told me, "You cannot live life in a vacuum. Your child is not the only one to manage a bleeding disorder. Rely on your community to give you the strength to help maneuver the ins and outs of care." The words of the group mattered. The wisdom of many far outweighs the understanding of one.
We often fail to realize that when someone offers us help, they receive a large amount of healing. We help others and become aware that we move toward wholeness. Our connection to each other is the light that keeps us going, even in the worst of circumstances. The new vocabulary that we learn from each other feeds us and warns us about the do's and don'ts of managing chronic illness.
We learn new vocabulary from our children. When "MacDonald the Younger" was very young, we asked him to come to the table to "liquor up." As we placed the needle into is port-a-cath, he looked up at me and said, "Daddy, it is time to give our blood some muscles." I looked at him and agreed.
When we infuse, we give our blood muscles. In many ways, he felt like a superhero. He stopped to receive his magical powers so that he could run and play in our backyard. He had unlimited power! How wonderful it felt to know that my son gave me new words that lasted through not only his childhood but for "MacDonald the Younger" as well.
In the twinkling of an eye, time passes, but the words that we learn in order to sift through a new world of chronic illness inform our decisions. They give us a vocabulary to explain our situations and to become better advocates for those dealing with life-long health issues.
We learn how to better communicate with our medical team when planning a road map regarding care for our loved ones. We learn a new language so that we can navigate a world that we never expected. And through it all, I am grateful for the journey, as generous wisdom continues to rain down on me, filling me with hope and a support system that will continue to teach me the words that I need for the rest of the journey.
***
Note: Hemophilia News Today is strictly a news and information website about the disease. It does not provide medical advice, diagnosis, or treatment. This content is not intended to be a substitute for professional medical advice, diagnosis, or treatment. Always seek the advice of your physician or another qualified health provider with any questions you may have regarding a medical condition. Never disregard professional medical advice or delay in seeking it because of something you have read on this website. The opinions expressed in this column are not those of Hemophilia News Today or its parent company, BioNews Services, and are intended to spark discussion about issues pertaining to hemophilia.