As a Work-from-home Mom, I Have 3 Full-time Roles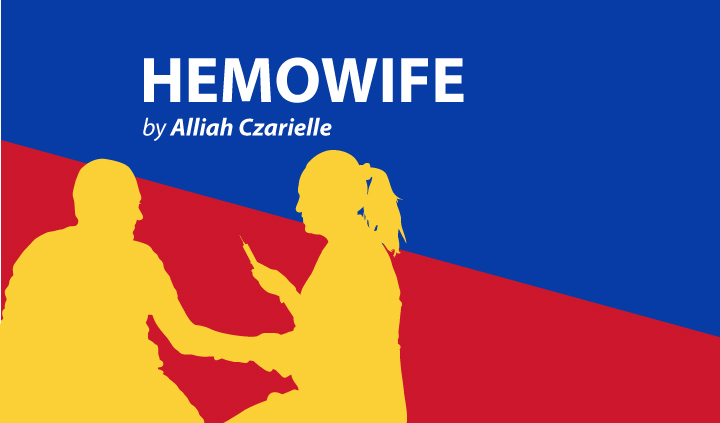 I am a work-from-home mom, which means that I have two full-time positions as a "mom" and a "worker."
I am also a full-time carer to my husband with hemophilia. Thankfully, that position affords me several "leave credits" as my husband is not always injured. (Hopefully, the investment we've made in the form of hours at the gym will pay off in terms of more and better-quality "vacations.")
I decided to forgo formal employment just before I found out I was pregnant with Cittie, my beautiful baby girl. I took a chance on a venture that wasn't by any means revolutionary, but it was one with which I was comfortable. Plus, it could pay the bills.
On one hand, I'm lucky that I get to be productive while being able to spend time with my daughter. On the other, I'm still yearning for more quality time with my family. Work duties such as supplier trips tend to whisk me away from them for long hours.
At this point in my enterprising career, I don't have an actual office. Geographically speaking, our business is based at our home address. In reality, my workplace is anywhere I happen to be. Sometimes, it's a coffee shop at the mall. If my husband has a bleed, it's at his bedside.
My preferred workspace is next to my baby as she sleeps. It's standard operating procedure for her to be sleeping — otherwise, she'd crawl all over our gadgetry. Babies are drawn to a screen as moths are to a raging flame.
Babies grow up fast, they say. Before you know it, they become toddlers. They start running around the place, wreaking havoc. Fairly soon, your child will no longer need tight snuggles and a nighttime lullaby to help them fall asleep. They'll want to have a room of their own to decorate whichever way they like. Then, in the blink of an eye, they become teenagers set on carving out their own identities.
I want to be with my daughter through all of these phases. I want to guide her and be present, regardless of our family situation — even when we're in the throes of chronic illness.
But, sometimes, my work clashes with my ability to be there for her.
Though I work from home most of the time, work is still work. And the reality is that we need to provide for our families.
Our small, home-based business affords me the privilege to be with my daughter at any time I choose, as long as I am not chasing after a deadline or preoccupied with other important tasks.
As much as I want to be the one who tends to my daughter's every need, providing her with the comfort she needs (yes, moms can be "selfish" like that), that is not always the case.
My attention is often divided. Much of the time I am a full-time mom to her and a caretaker of our business.
I can successfully delegate childcare to someone else, but I can't reassign the smallest and most tedious tasks in the business that my husband and I run almost entirely by ourselves.
The moments I get to sleep beside my baby, play with her, or just be with her are my happiest as a mom.
During those brief spells, I can let go of the work stresses or my occasional duties as a carer to my husband with hemophilia. Because at the end of the day, none of that matters.
I savor the sweet sound of my baby's innocent laughter, and in her smiling eyes, I see hope for our family.
***
Note: Hemophilia News Today is strictly a news and information website about the disease. It does not provide medical advice, diagnosis, or treatment. This content is not intended to be a substitute for professional medical advice, diagnosis, or treatment. Always seek the advice of your physician or another qualified health provider with any questions you may have regarding a medical condition. Never disregard professional medical advice or delay in seeking it because of something you have read on this website. The opinions expressed in this column are not those of Hemophilia News Today or its parent company, BioNews Services, and are intended to spark discussion about issues pertaining to hemophilia.