Health Canada Approves Afstyla for Treatment of Hemophilia A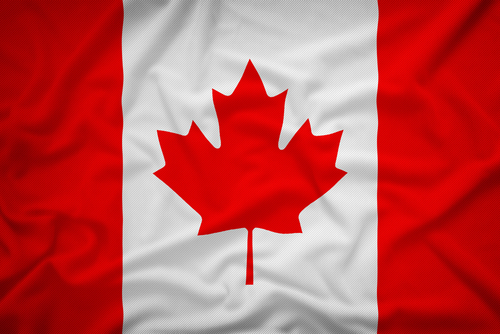 Health Canada, the agency that oversees health decisions and regulations in Canada, has approved Afstyla (lonoctocog alfa)  for the treatment and prevention of bleeding in adults and children with hemophilia A.
In May, the U.S. Food and Drug Administration (FDA) approved Afstyla for the same indications.
Developed by CSL Behring, Afstyla is a single-chain recombinant human factor VIII product, which provides more resistant protection against bleeding with two to three times weekly dosing. Aftstyla is also indicated to control and prevent bleeding episodes and surgical management of bleeding.
Its single-chain design allows increased binding affinity to other blood components (von Willebrand factor, or VWF) which keeps factor VIII in circulation longer and protects it from degradation.
"Health Canada approval of Afstyla, an innovative and effective hemophilia A therapy, further demonstrates CSL Behring's dedication and century-long promise to develop and deliver novel treatments that have the potential to improve patients' lives," Dr. Andrew Cuthbertson, CSL's chief scientific officer and director of research and development, said in a press release.
"We are very excited to add this treatment to our industry-leading portfolio of coagulation therapies and look forward to the positive impact Afstyla can have on patients with hemophilia A," he said.
The U.S. FDA approval was based on positive results from the AFFINITY clinical trial program (NCT01486927), published in the journal Blood in an article titled "Efficacy and safety of rVIII-SingleChain: results of a phase I/III multicenter clinical trial in severe hemophilia A."
The AFFINITY program included two pivotal and one extension open-label multi-center clinical trials that evaluated the safety and effectiveness of Afstyla in children, adolescents and adults with hemophilia A.
In these studies, patients undergoing prophylaxis with Afstyla experienced a median annualized spontaneous bleeding rate of zero. Once activated, the drug also demonstrated a strong safety profile with no inhibitors observed in previously treated patients undergoing prophylaxis.
In November, the European Medicines Agency (EMA) Committee for Medicinal Products for Human Use (CHMP) also recommended marketing authorization for Afstyla for the treatment and prevention of bleeding in adults and children with hemophilia A.