Severe bleeds seen in small number of young patients on Hemlibra
Real-world study highlights importance of early treatment for severe bleeds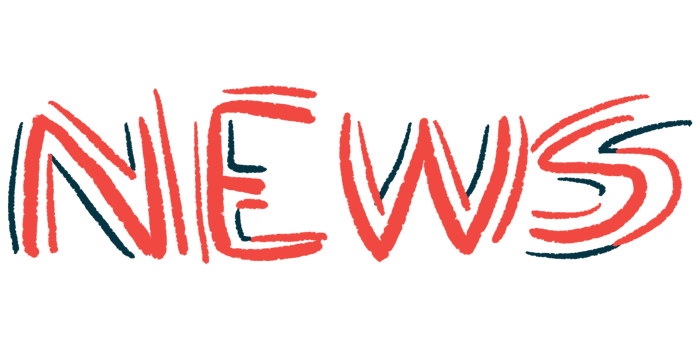 A small percentage of young people with hemophilia A who are on preventive treatment with Hemlibra (emicizumab) experience severe muscle bleeds that require prolonged factor replacement therapy.
These are the findings of a real-world, multicenter study in the U.S. which also show that most of these severe muscle bleeds were associated with trauma and that some required hospitalization. None led to the discontinuation of Hemlibra.
The data highlight the importance of quickly recognizing these severe muscle bleeds and initiating appropriate treatment to improve outcomes for these young patients, researchers noted.
The report was recently published as a letter to the editor in the American Journal of Hematology. It was titled "Severe muscle bleeds in children and young adults with hemophilia A on emicizumab prophylaxis: Real-world retrospective multi-institutional cohort."
Hemlibra mimics normal function of blood clotting protein factor FVIII
Hemlibra is an approved antibody-based therapy used to prevent bleeds in children and adults with hemophilia A. It works by mimicking the normal function of factor FVIII (FVIII), the blood clotting protein that hemophilia A patients lack.
While clinical trial data indicate that Hemlibra leads to a drastic reduction in bleeds among patients with or without neutralizing antibodies, or inhibitors, against FVIII, breakthrough bleeds are still possible.
"The advent of [Hemlibra] has dramatically altered the landscape of [hemophilia A] management," the researchers wrote. "Yet, bleeding events are inevitable."
In those instances, on-demand FVIII replacement therapy is used to control bleeds for patients without inhibitors, and other FVIII bypassing agents are used for patients with inhibitors. In either case, one or two doses is usually able to resolve the bleed.
"However, severe bleeding events requiring intensive factor replacement such as muscle bleeds are destined to occur among the general population of PwHA [people with hemophilia A], particularly among active and younger individuals," the researchers wrote.
Now, a team of researchers in the U.S. set out to describe severe muscle bleeds during Hemlibra treatment in hemophilia A patients, up to age 27, in the real-world setting, and how they were managed. A severe bleed was defined as one that required at least 24 hours of factor treatment. Of note, the researchers have financial links to pharmaceutical companies.
When looking back at patient data from four U.S. medical institutions and from August 2022 to April of this year, the team found that 15 (4.8%) out of 314 hemophilia A patients treated with Hemlibra experienced at least a severe muscle bleed.
The age of these 15 patients ranged from 10 to 27 years, and 60% were adolescents (ages 12-18). Patients were receiving preventive Hemlibra treatment once every one to four weeks.
Early recognition and prompt treatment of these types of bleeding events may improve bleeding outcomes and reduce the duration of factor treatment necessary for resolution.
19 severe muscle bleeds recorded
A total of 19 severe muscle bleeds were recorded: 14 among the 11 patients who did not have inhibitors and five among the four with inhibitors.
The median age at the time of the bleed was 14 years (range of 10-21) for patients without inhibitors and 13 years (range of 13-27) for those with inhibitors. The no-inhibitor group was on Hemlibra for a median of 29 months, or nearly 2.5 years, and the inhibitor group for a median of 46 months, or nearly four years.
The thigh muscle was the most common bleed site in both groups, occurring in about 40% of patients. Bleeding of the iliopsoas muscle, the major hip flexor that connects the spine and the legs, occurred as frequently in patients with inhibitors (40%), but less often in the no-inhibitor group (21%).
Most bleeds, about 60% in each group, were secondary to trauma, meaning they did not occur spontaneously.
Management of bleeds in patients without inhibitors involved scheduled dosing of FVIII replacement therapy.
However, bleed severity or lack of quick improvement in three patients led to hospitalization and the need for FVIII administered through a continuous infusion for two to four days. These patients also needed additional FVIII doses for four to 12 days when transitioning back to Hemlibra alone.
Bleeds in patients with inhibitors were treated with either NovoSeven (eptacog alfa) or Sevenfact (eptacog beta), two bypassing agents based on another clotting factor called factor VIIa (FVIIa).
One of these patients, with an iliopsoas bleed, continued to worsen after 24 hours on treatment and was started on low-dose Feiba or activated prothrombin complex concentrate, a bypassing agent that contains several clotting factors. Bleed resolution occurred after 18 days on low-dose Feiba. Of note, that patient had a known history of poor response to FVIIa-based bypassing agents.
All patients remained on Hemlibra after the bleeds
Overall, patients without inhibitors required a median of 12 doses (range of two to 42 doses) and 11 factor exposure days (range of two to 37) for bleed resolution, and those with inhibitors needed a median of 15 doses (range, four to 38) and eight factor exposure days (range, three to 21).
All patients remained on Hemlibra after the bleeds, with two patients receiving an altered dosing regimen.
Altogether, the findings indicate that severe muscle bleeds in young patients on Hemlibra may require "intensive and prolonged factor treatment," the researchers wrote.
They noted, however, that the small study was limited by the fact that there was not one way in which bleeds were handled across the institutions.
"There was no uniform approach in the management of muscle bleeds as 19 different regimens were used for the 19 bleeding events," the team wrote.
Nevertheless, the findings indicate that "early recognition and prompt treatment of these types of bleeding events may improve bleeding outcomes and reduce the duration of factor treatment necessary for resolution," the researchers concluded.