Accepting a Hemophilia Diagnosis Was a Question of Faith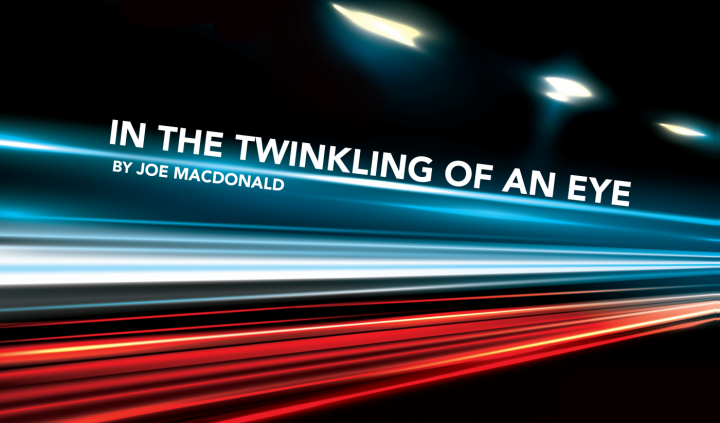 I entered my 3-month-old son's room and stared at him as he peacefully slept in his cradle. Streetlights shined through the window into the darkened room. I glanced out at a serene view that reminded me that everyone uses nighttime to rest. I turned to my baby boy, unsure of what his future held.
He had recently been diagnosed with hemophilia, and I still had no idea what he might face. In that moment of solitude, the only thing I knew to do was place my hand on my boy's small back and pray for hope, strength, and anything that might make his life as pain-free as possible.
I rely on faith in something greater than myself to provide strength in times of hopelessness, wisdom in times of absolute confusion, and courage to face the unknown. Hemophilia challenged my understanding of what I thought I believed about God and my place in the world.
I grew tired of people, though well-intentioned, telling me one-liners like, "God doesn't give us any more than we can handle," or, "If you have faith and believe with everything you have, God will deliver your son." My theology debunked all the notions that a magic deity would wave a magic wand and all would change.
As a Christian, my sacred texts account for many miracles in which God in the Hebrew Bible and Jesus in the New Testament offered healing from disease. Why didn't these events occur for everyone? Why were some delivered, while others remained trapped in despair? What about my son?
These questions poured from my heart and I couldn't help feeling that my faith had let me down. My faith seemed to offer no answers to the challenges that hemophilia brought into my life. Where might I find a source of comfort?
Faith shows up in the middle of a crisis, during times of worry and doubt. In these moments, I discover that I have what it takes to be an excellent caregiver to my loved ones. I will never know why my sons inherited hemophilia, but I do know that if I forge ahead and carry the lessons I learn by allowing my source of strength to be a guiding light, I will find moments of peace. My rest is a sacred and necessary part of my journey.
Maybe the highest wisdom can show up while one travels. Don't get me wrong, sometimes people experience life-altering events of healing and wholeness. Accounts throughout history chronicle what appear to be miracles. I acknowledge these moments, but I am grateful that I continue to learn lessons while trusting in something greater than myself to guide me on my journey.
The source of my strength fills me again, and I stand humbled in gratitude that I get to share another day with my wonderful boys. If I had gone straight to healing, I never would have known what I missed on the journey. I realize that faith is not about a result, but rather an action that I take. I trust that as I walk through the darkest part of my journey, something greater than me compels me to move forward into the brightness of wholeness.
As I stare at the beauty of creation that calls me Daddy, I can't help but feel that although challenging times may come, the love I have for this little one gives me the strength to face another day.
Whether or not I find the answers to my deep theological questions, one thing remains: My boy needs a father to guide him, to build him up, and to be there with him when he falls. As a man of faith, I depend on a force bigger than me to guide me to the next right thing. I trust in divine providence, and I follow, knowing that I am not alone.
A power encourages me onward and upward.
***
Note: Hemophilia News Today is strictly a news and information website about the disease. It does not provide medical advice, diagnosis, or treatment. This content is not intended to be a substitute for professional medical advice, diagnosis, or treatment. Always seek the advice of your physician or another qualified health provider with any questions you may have regarding a medical condition. Never disregard professional medical advice or delay in seeking it because of something you have read on this website. The opinions expressed in this column are not those of Hemophilia News Today or its parent company, BioNews Services, and are intended to spark discussion about issues pertaining to hemophilia.