My Husband Loves to Cook, but Seizures Make It Too Dangerous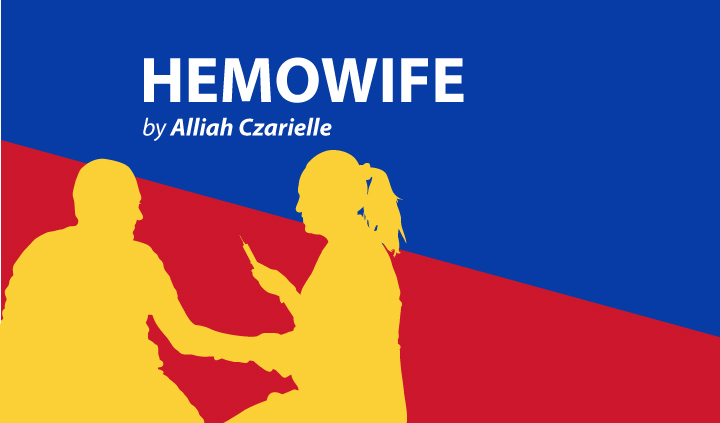 My husband, Jared, recently decided to stop cooking after he was injured during an epileptic seizure.
It was a hard decision because he enjoys cooking, and food brings him genuine happiness. He enjoys preparing the ingredients for our daily meals. In his free time, he watches cooking shows and collects recipes from the internet, a testament to his love for food and cooking.
But from now on, he must avoid a hot stove. This is the second time he has been injured by a seizure while cooking. The first time, he burned his finger. This time, he burned his arm. He is fortunate to have only minor injuries. But what if it had been worse?
As his wife, it is painful to deny Jared joy from practicing his hobby. Yet it is a necessary sacrifice so that we'll have a better chance of enjoying our future together.
Jared likes cooking for me in the mornings, because it is his way of serving me. Service is one of Jared's love languages, along with physical touch and quality time. I truly appreciate the gesture.
Yet if he were seriously injured while trying to serve me, we both might suffer greatly. Realistically, it would be difficult for me to attend to his needs and those of our young daughter. I might lose some of the time I have with our baby girl, which I treasure dearly. If that were to happen, it would be hard for me not to feel resentment.
I also would feel guilty for allowing my husband to become irreversibly injured. Knowing Jared, he may not be able to forgive himself for causing me pain and difficulties.
Admittedly, neither of us had the foresight to think about this. His parents opened our eyes by lovingly admonishing him. We are still young, and we both have much to learn.
Reality is sometimes a painful pill to swallow, but we must do so because it gives us clarity and direction. When someone is disabled, others sometimes need to adjust to provide for their needs. Also, everyone has a threshold for how much they can adjust. As a busy mom and wife, I must recognize that I have my own threshold, too.
Jared and I are now looking out for each other. How can we care for others if we don't look after our own well-being first? Maintaining our health is our responsibility.
In light of that, letting go of a beloved hobby seems like a small sacrifice to make.
***
Note: Hemophilia News Today is strictly a news and information website about the disease. It does not provide medical advice, diagnosis, or treatment. This content is not intended to be a substitute for professional medical advice, diagnosis, or treatment. Always seek the advice of your physician or another qualified health provider with any questions you may have regarding a medical condition. Never disregard professional medical advice or delay in seeking it because of something you have read on this website. The opinions expressed in this column are not those of Hemophilia News Today or its parent company, BioNews, and are intended to spark discussion about issues pertaining to hemophilia.