Switching Treatments: It's Not Easy to Embrace Change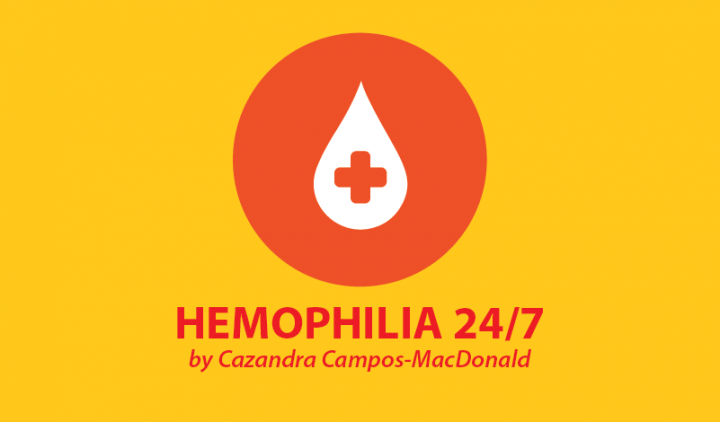 Change is inevitable — like it or not, it's a part of life. The seasons change and bring a crispness to the air or warmth after the bitter winter cold. Jobs change and we are given new responsibilities and challenges. Change happens throughout our lives, and we must move forward and make the best of what we have received.
When you have a rare disease and are accustomed to a certain medication or treatment protocol, you may be reluctant to embrace change. My adult son, Julian, was forced to change his factor product because the manufacturer was taking the product off the market. He was extremely upset because he had been using the same product for more years than I can remember. It worked well for his body; he could count on it. And now he was being forced to use something different.
Factor products that promise fewer weekly infusions are now on the market, so Julian made the switch. While it was nice to infuse twice a week instead of three times, he realized that he was having more breakthrough bleeds. The new product was not working well for him and he longed for his previous product. The change was proving to be extremely difficult for my son, and trying to help him remain positive was not easy.
As my son begins a journey with yet another new product, he is trying to prepare himself for what may or may not happen. Hemlibra (emicizumab-kxwh) has been a game-changer in the hemophilia community. Instead of regular infusions, it is given as a weekly subcutaneous shot. Julian has seen how the health of his younger brother, Caeleb, has improved on this treatment. Instead of severe hemophilia, Caeleb is now living as a person with mild hemophilia. While his diagnosis has not changed, the treatment has proved to be incredibly successful for my youngest son. But what concerns Julian surprises me.
Julian is tired of the breakthrough bleeding. He knows it is time to move to another product, but the mere thought of it is overwhelming for him. If this new treatment works as well for him as it has for his brother, hemophilia will no longer define him. As their mama I tell my boys that a diagnosis does not define them. But hemophilia is still a huge part of who they are and it always will be.
Switching to a new product can lead to considerable anxiety. Add in the issue of identity and the possibility of extreme outcomes can be daunting. Even though my son is an adult, I will do my best to be there for him. I will walk alongside him and try to empathize with him as he rediscovers who he is with a new treatment.
What I know for sure is that my son is so much more than hemophilia.
***
Note: Hemophilia News Today is strictly a news and information website about the disease. It does not provide medical advice, diagnosis, or treatment. This content is not intended to be a substitute for professional medical advice, diagnosis, or treatment. Always seek the advice of your physician or another qualified health provider with any questions you may have regarding a medical condition. Never disregard professional medical advice or delay in seeking it because of something you have read on this website. The opinions expressed in this column are not those of Hemophilia News Today or its parent company, BioNews Services, and are intended to spark discussion about issues pertaining to hemophilia.