Here's a Thumbs-up to Taking Back Control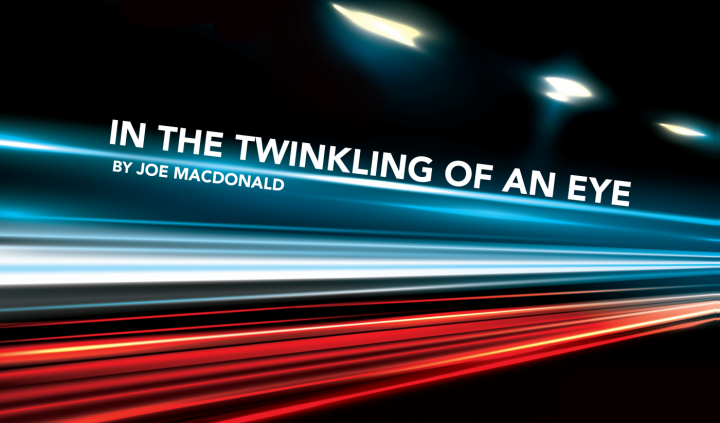 You don't have to look far to find people who are afraid of needles. There is something to be said about sharp, pointy things digging into your flesh. The process is not fun, and we endure it knowing that the medicine will fulfill its purpose. We hope to feel better as soon as possible.
In the world of hemophilia, most treatments require an infusion or injection. Both of my sons, "MacDonald the Younger" and "MacDonald the Older," struggled when it came time to access ports and veins. Experiencing a needle phobia proved challenging at best, and several times we relied on home health care to assist when we failed to infuse the necessary medication to our boys. We wanted to be independent, but the truth was that sometimes we needed help.
My oldest boy had one port-a-cath for five years. We had no problems with him. He sat still as we placed a 1-inch needle into his port and infused with no difficulties. Problems developed when our hematologist insisted that we remove the port, and we accessed veins with a needle through the skin.
MacDonald the Older did not like the new way of treating at all. He fought against us. Our comfortable, one-person job turned into a struggle that left all three of us weary, frightened, and frustrated that some of our freedom had vanished. Many nights, one of us would lie on him while the other found a vein. We kept a strict three-stick rule: We would stop after three tries and call our specialty nurse to help.
One day, my son came to the table and put his hand down. As we vein shopped, I noticed that he was calm. We both agreed to use "Old Faithful," found on the top of his right hand. I placed the needle above the vein and prepared for the inevitable showdown. To my delight, nothing happened! I landed squarely in the center of the vein and we were finished in five minutes.
I was curious. "Buddy, can you tell me why you remained still? Can we try to do the same thing next time?" He said, "Dad, I'm in second grade now, and second-graders don't cry when they infuse." We never had a problem again.
My younger son proved the opposite. He struggled with his port from the beginning. In the hospital, it sometimes took four or five nurses to hold him down. Once again, infusing became a nightmare. We felt hopeless, and often left him accessed for a week at a time. We couldn't wrestle every day.
Then I had an idea. I asked my son to give me a thumbs-up when he was ready to infuse. I waited patiently until I saw the sign. I completed the healing process without so much as a whimper from him. After several months, MacDonald the Younger told me I didn't have to ask anymore. "My thumb is up all of the time." We never had another issue.
I suspect that my boys felt out of control. Perhaps their resistance started because they had no say over their bodies or the needle plunging into their chest. Many of us choose flight. Finding ways such as the OK sign helps put power back in the hands of the individual.
In the twinkling of an eye, we catch fear and surrender to understanding. We forge new paths to give our children the best we have to offer. Sometimes we journey through rough terrain, but we don't stop. We keep on keeping on.
***
Note: Hemophilia News Today is strictly a news and information website about the disease. It does not provide medical advice, diagnosis, or treatment. This content is not intended to be a substitute for professional medical advice, diagnosis, or treatment. Always seek the advice of your physician or another qualified health provider with any questions you may have regarding a medical condition. Never disregard professional medical advice or delay in seeking it because of something you have read on this website. The opinions expressed in this column are not those of Hemophilia News Today or its parent company, BioNews Services, and are intended to spark discussion about issues pertaining to hemophilia.