Finding Joy During the Worst of the Worst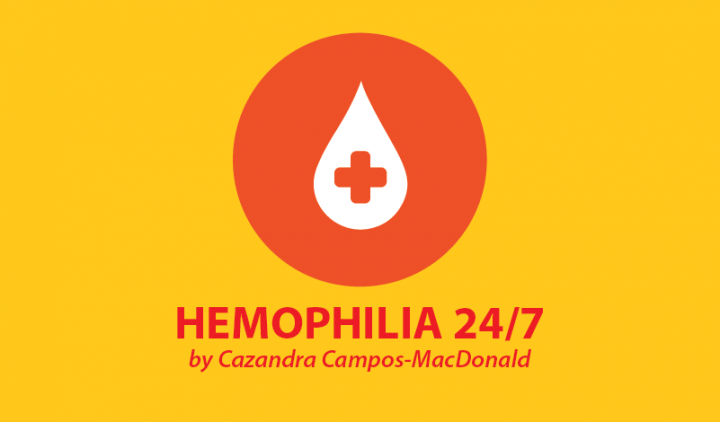 The past few months have been filled with change. My family and I moved from Texas back to New Mexico, my husband and I started new jobs, and our youngest son, Caeleb, begins high school in a few weeks. Our home is finally getting into a new rhythm and things are going well. However, I recently found myself in an odd situation.
I faced an afternoon of free time.
The boxes are unpacked, work is going well, the pantry is stocked, and I found time to do whatever I wanted. I spent time creating and breathing … deeply. A wave of contentment washed over me that filled my soul. It is a sense of contentment that I longed for during the years that Caeleb's hemophilia was central in our lives. Here I am with more of these days on the horizon and I realize I need to take a moment to acknowledge the gifts of contentment and joy.
During the years when Caeleb suffered complications from hemophilia and inhibitor, contentment and joy were foreign concepts. Each day brought new challenges and finding time to breathe was nearly impossible, so finding a moment for myself was not a consideration. Yet I managed to handle the stress and challenges as well as possible and each moment that passed counted as a small victory.
The intensity of Caeleb's complications was so overwhelming that our lives were consumed by hemophilia. The focus was on Caeleb's health and that was all that mattered. During these times I went weeks without experiencing joyful moments.
Many would say that not experiencing joy during the worst of a bleeding disorder is understandable. Why should I expect joy? The truth is that I should expect joy because I have a choice. Some believe that joy is not something you can manufacture, but during the worst times with hemophilia, I searched for those moments of happiness amid chaos.
When Caeleb woke up each morning in the hospital, I made a big production of seeing his eyes open. I celebrated that we had a day filled with possibilities even though he was confined to a hospital bed. I had the power to make moments that produced joy and it was my mission each day.
Whether we were building figures out of Legos, playing a video game, watching a cartoon, or creating a masterpiece out of construction paper, I made sure to find a moment in the day where Caeleb and I could celebrate each other.
Some days it's easier than others to find joy-filled moments. It does not take much to bring a smile to a child's face. Trying to laugh, create, and be present for our children is something they long to have in their life. I plan on continuing to find moments of joy because those are the moments that count.
***
Note: Hemophilia News Today is strictly a news and information website about the disease. It does not provide medical advice, diagnosis, or treatment. This content is not intended to be a substitute for professional medical advice, diagnosis, or treatment. Always seek the advice of your physician or another qualified health provider with any questions you may have regarding a medical condition. Never disregard professional medical advice or delay in seeking it because of something you have read on this website. The opinions expressed in this column are not those of Hemophilia News Today or its parent company, BioNews Services, and are intended to spark discussion about issues pertaining to hemophilia.