Finding the Beacons of Light During Times of Darkness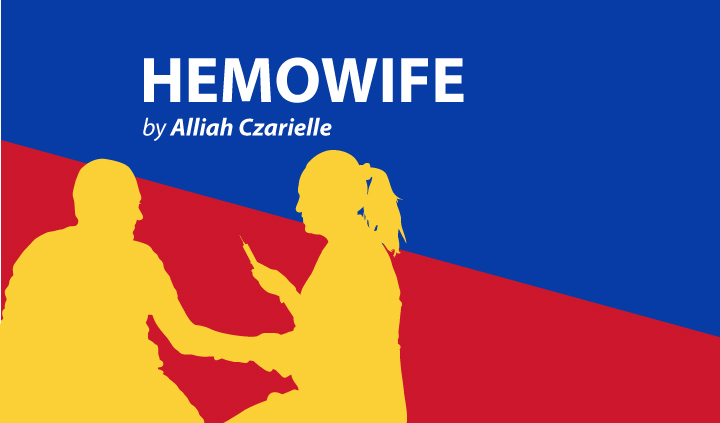 Memories flooded my mind as I was going about my usual work today.
I suddenly thought about my life before I met my husband, Jared, before my pregnancy, and before our daughter, Cittie, was born. I thought about my depression. And then I thought about our future as a family.
I used to be prone to depressive episodes. I'm never really aware when they start, I only know that I feel more down, hopeless, and volatile than I normally do. At one point, I even said to Jared in exasperation, "I wonder when I'll ever be happy?" That statement offended him, because he had spent so much time and effort trying to make me happy, yet it didn't seem to be enough.
In truth, it wasn't his fault. That time, I felt empty. I was in college and older than most of my peers, and although I knew I could do so many things, I didn't seem to have any direction. I studied broadcast communication but couldn't see myself entering any of the fields that were open to a person of my background. I felt like a hipster doing things that were different, yet I feared I wasn't getting valuable experience like my other classmates who chose more "typical" careers.
I feared the "real world" and how it would treat me. I badly wanted to become independent and often felt impatient. The more impatient I was, the more depressed I became.
By then, Jared and I had been together a few years. He graduated ahead of me and was already immersed in the "real world." He took a clerical job, which wasn't his dream job, but it wasn't bad for a recent graduate.
The only silver lining to my dark thoughts at the time was the excitement I felt about my future with Jared. I loved who he is as a human being, and I was eager to spend my life with him.
I thought about the realities we would face, as I was marrying a person with disability, which included disappointments and situational hiccups. But I didn't want to dwell on that. I knew I would have a harder time than most of my peers who were married to healthy people, but I believed in the marriage and knew that I was marrying someone whose heart is big and genuine.
I held onto my idealism, and it probably saved me from drowning in my depression.
I still face troubles now due to our less-than-ideal living conditions and the torturous, all-consuming desire to remove ourselves from it. Lately, I have started to feel as though my depression is creeping back. I am less motivated to do my usual tasks, and I often feel tired. I tend to feel hopeless at times.
In the Philippines, where we live, it's sad that depression is often stigmatized and minimized. Many well-meaning older adults tell me that my depression is "all in my mind," and that I can resolve it by being more productive. I wish the conversation regarding depression could be more well-informed, but we still haven't reached that point.
Seeking to turn away from my despair, I hold onto hope in the form of my little bundle of happiness, Melanie Citrine. She wouldn't be here if it weren't for Jared. They are my beacons of light in my moments of darkness.
Sometimes it's tempting to think, "If my husband didn't have his illnesses, we would probably have gone so much further by now." Admittedly, when he has bleeds and injuries, I can become exasperated and wish it didn't have to happen. But it isn't his fault. Without Cittie and him, I'd probably be lying in bed all day, lamenting a seemingly purposeless life.
With Jared and Cittie here, I have started to feel rooted in purpose, and I'm determined to keep moving for their sake. Small progress is still progress.
***
Note: Hemophilia News Today is strictly a news and information website about the disease. It does not provide medical advice, diagnosis, or treatment. This content is not intended to be a substitute for professional medical advice, diagnosis, or treatment. Always seek the advice of your physician or another qualified health provider with any questions you may have regarding a medical condition. Never disregard professional medical advice or delay in seeking it because of something you have read on this website. The opinions expressed in this column are not those of Hemophilia News Today or its parent company, BioNews Services, and are intended to spark discussion about issues pertaining to hemophilia.