Redefining Gender Roles as a Couple Living with Chronic Illness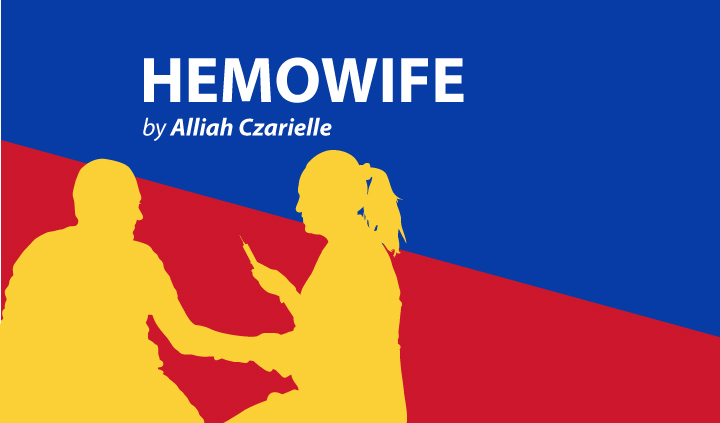 I have never been one to subscribe to traditional gender stereotypes. Thankfully, we now live in a world that is more accepting of people who live differently than society's outdated views of assigned gender. Still, some of these old stereotypes persist.
I grew up with a dad who stayed at home and made sure that I was clothed and fed. He did most of the "grunt work" it took to raise me. He did our laundry and cooked for us. He even styled my hair.
In my marriage, my husband, Jared, and I don't follow society's prescribed "rules" for what male and female spouses are supposed to do, either. Since Jared has hemophilia and epilepsy, he has particular limitations that I need to consider. For example, he is not legally allowed to drive, so I am the one in the driver's seat whenever we run errands or go on family outings. The stereotypical setup is for the husband to drive while the wife rides in the passenger seat looking after the child; for us, it's necessarily the other way around.
I don't mind, even though the traffic situation in Metro Manila often drives me insane. That's not good for me as someone with clinical anxiety, so my husband does his best to keep me calm.
For the most part, Jared is physically stronger than I am. He's also nearly twice my weight, so the role of carrying our baby, Cittie, often falls to him. He is happy to do this as it makes him feel strong. In his youth, he was often denied the opportunity to feel strong and empowered due to misinformed adults telling him that he should not carry heavy things because it would make him bleed.
However, when he does have a bleed, we must switch roles. I sometimes go out to work by myself. I carry heavy things, our baby included, which is extra challenging for me now that I am living with a sprained left wrist.
When Jared stays in bed to recover from a bleeding episode, things become extra difficult, especially in the area of family nutrition. During his last episode, we had to rely on processed foods because the only person in our family who can cook properly was unable to move.
It's funny because women are traditionally thought to be the cooks and homemakers, yet I am so fearful of burning a dish that I usually stick to a repertoire of fried eggs and other simple meals. It's not that I don't want to learn — I do enjoy cooking with my husband — but he happens to be the one who's good at it. I'll happily give him that.
I often like to say that my husband is a much better homemaker than I am. Between the two of us, he is the more natural stay-at-home parent. Though I would like to be a full-time parent, I find household chores all-consuming. On the contrary, Jared is excellent at home organization. He can easily wake up in the middle of the night, whereas my sleep schedule is too damaged by chronic insomnia to make baby night feedings run smoothly.
I would give so much for him to have fewer bleeding episodes and be the one to take care of the things at which he excels.
In a partnership where at least one spouse has chronic illness, I believe traditional gender roles go out the window. Each couple has a particular dynamic that works for them, which may or may not be in line with society's realities. It's unhealthy to insist that a couple follow an arrangement that doesn't work for them.
As for me, I'm content at the way things are between us. Some things are far from our ideal — for instance, I would be happy if Jared was cleared to drive once in a while. And I'm sure that he would be over the moon. But if it doesn't happen anytime soon, that's OK, too. My only condition is that he guide me — I'm poor at following directions — along the streets and help me to feel better if the traffic situation stresses me out too much. I also continue to pray that he suffers fewer bleeds — and for better medication — so that we won't have to deviate too far from our normal too often.
***
Note: Hemophilia News Today is strictly a news and information website about the disease. It does not provide medical advice, diagnosis, or treatment. This content is not intended to be a substitute for professional medical advice, diagnosis, or treatment. Always seek the advice of your physician or another qualified health provider with any questions you may have regarding a medical condition. Never disregard professional medical advice or delay in seeking it because of something you have read on this website. The opinions expressed in this column are not those of Hemophilia News Today or its parent company, BioNews Services, and are intended to spark discussion about issues pertaining to hemophilia.